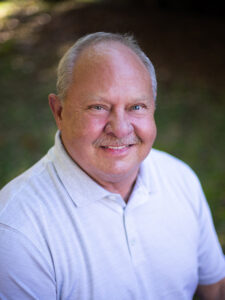 Apply with Tony
Cell: 865-850-6053
Office: 865-392-4160
Fax: 865-392-4176
NMLS 258102
Email: tblevins@fcls.com
First Choice Lending, LLC is dedicated to its customers, serving a wide range of clients throughout Kentucky and Tennessee. The company is based out of Knoxville and Nashville, and primarily handles mortgages and home loans. Tony is one of the many highly successful agents handling lending and mortgage problems for families and individuals throughout both states.
First Choice has set itself apart from other lending services by not only offering standard and recognized loans but by customizing those loans to best fit their clients' needs. Thus, while Fannie Mae, Freddie Mac, home construction, and property-only loans are available, Tony and coworkers also tailor loan products to their customers.
Tony has been remarkably successful at understanding what is needed by his clients no matter their financial circumstances or logistical obstacles. His efficient customer service and ability to innovate and find the best solution for his customers has made Tony a valued member of the First Choice team.
Reviews:


Tony is a awesome person. He worked hard with me to get everything done. He has put up with the run arounds. He helped me get some stuff i needed to close on my house. But in the end tony is patient and kind. He will get you to the house buying position. -Joseph


Tony Blevins did an awesome job dealing with all of the stressful details that we didn't have time to deal with while trying to buy our house. He made things as smooth and easy as possible. I am very grateful to him and i would recommend him and First Choice Lending to anyone trying to buy a home! -Angela


Mr. Tony Blevins went way beyond to assist me with my home loan. I don't know any other loan officers that would have done what he has done for my family. thank you so much with all your help and assistants. -Milton


Tony Blevins is the best! He was very patient with my wife Valerie and I in making our decision on that perfect house that fit our wants and needs. Tony helped us in every way to make this opportunity a comfortable and easy transition. Tony went out of his way to make this happen and gave us sound advise in helping us get into our new home. Tony is not just someone that once the deal is done it's over but a life time friend. He's like a brother to us and we will always appreciate him. God Bless you Tony, Merry Christmas and Happy New Year. -Tim and Valerie


Very great experience with Tony Blevins! I'm a first time home buyer and he patiently waited on me to get information and assisted me through the entire process! And checked up on me after the purchase was made, to make sure i was moved in and happy with it! Great associate, great company. -Justin


Tony Blevins was very personable and professional. He was a huge help in our journey to home ownership. -Lacosta


We were very pleased with our service from Tony. Before we even moved to Tennessee, he was hard at work. He took the time to find out what our needs were and then proceeded to get us exactly what fit those needs.
Through out the entire process, Tony worked very hard on our behalf. We were kept informed every step of the way and was always there when we had questions. When you're moving from another state, it was reassuring to know that Tony was on top of things.
I would highly recommend Tony to family and friends. -Mark and Janna


8/19/2019
Tony is our hero. he really went above and beyond to make sure we got the home we wanted. Answered calls after business hours ,went out of his way to pick up paperwork. Tony is a true super star …..Has our recommendation evey day of the week .Thank you SOOOOOOO MUCH!!! -Bill


Tony has been an outstanding lender throughout this entire process. He is friendly and very down to earth. I knew I could always call him with any concerns/questions at any time even late in the evening if I needed him. Our home loan process was quick and painless. Couldn't have picked a better lending professional/company. -Jennifer


I would most definitely recommend First Choice Lending. They were very thorough which I liked. Tony Blevins made this dreadful process much easier than expected! There were times when I would text him after hours and he would respond with no problems! He made sure everything was turned in appropriately, and I generally enjoyed talking with him almost every day for roughly one month! He has a great attitude and seems to really enjoy his job! He also was able to move our closing date up a few days which was a nice surprise! Thank you for EVERYTHING Tony! -Alyssa


Tony did an awesome job at helping us achieve our dreams of home ownership. He lead us in the right direction of all the paperwork and craziness that comes with buying a home. It had its ups and downs but Tony got us through the whole process with ease. I'd recommend Tony to help with buying a home any time. -Daniel


Tony has went above and beyond through our whole mortgage process. He was always on top of his game and always made sure to answer any questions we may have had (and we had a lot!!). We talked to him so much that it's like he's part of the family. I would recommend Tony & First Choice Lending to anyone looking for a home loan. Thank you Tony from the very bottom of my heart for all your hard work and dedication!!! -Rebecca


Worked with Tony Blevins on the purchase of our new home. Tony was very attentive, easy to reach and helpful with the process. He was also at our closing to answer last minute questions. Thanks Tony. -Kristin


Working with Tony Blevins was a pleasure. Really appreciate all his hard work getting us to closing. -Eric


Our loan officer went the extra mile to get things done and we can't thank him enough for all he's done! Thank you First Choice Lending and a special thanks to Tony Blevins! -Junior