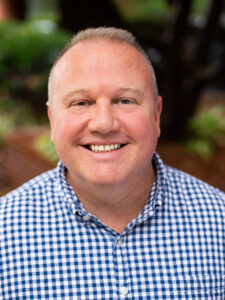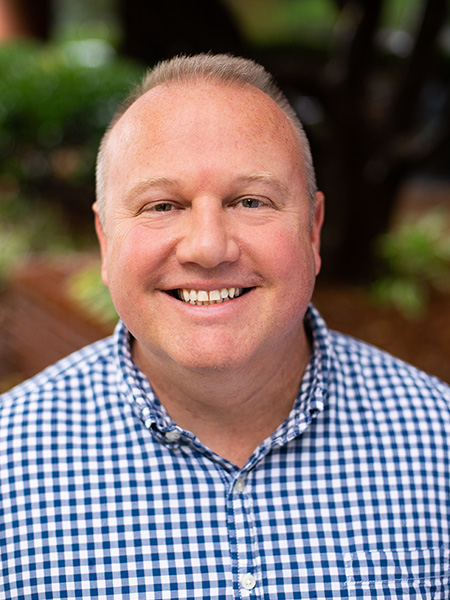 Apply with Andy
Direct: 615-829-7166
Cell: 615-545-9494
NMLS: 32129
Email: achelton@fcls.com
Andy is a lifetime resident of Tennessee and is a graduate of Tennessee Technological University. He resides in East Nashville with his wife and daughter. In his free time, he enjoys time with family and traveling. Andy has 2 decades of experience in consumer and business sales and marketing with over 10 years of mortgage origination experience.
Andy's motivation is making a plan to take families from the dream of homeownership to reality. He believes the most rewarding part of his job is the journey to get a buyer into their home. Andy is a consistent top-performer in the company and has been for years. Clients that work with him note his great communication, attention to detail, and true problem solver mentality.
Reviews:


We are very grateful for Andy Chelton , he was Wonderful and helped us purchase our forever home. Excellent experience and we will highly recommend to everyone. -Maurita


Andy Chelton went above and beyond to help us become first time homeowners. Our questions were always answered promptly and in detail. Text message, email or phone call whatever it took. I would highly recommend him. Thank you!! -Lee Ann


Andy was great to work with, and did everything in his powers to be to make my closing happen, so happy I went with a local lender!!!! -Randy


Andy Chelton was more than helpful! I am a first time home buyer, and so of course I had a million and one questions. Andy never hesitated to answer any question I had, whether complex or silly and simple, or whether I had already asked it. He made sure I understood everything with this process, and kept in touch with me almost daily via text or email. Amazing experience! -Jessica


Andy Chelton is who helped my wife and I through the process of purchasing our new home. It was a great experience from the almost instant pre-approval all the way through the closing. Andy is a true professional that knows how to get through all of the ups and downs that are a part of the super complicated mortgage process. If you are considering a new home purchase I would highly recommend that you reach out to Andy to guide you through. -Sctpiehl


There TRULY is not enough I can say about Andy and the whole First Choice team!! We decided just all of a sudden that the time was right to step out and buy a home. Andy was there every single step of the way, we were first time home buyers and he took the time to answer all my questions no matter what time of day! Andy was very thorough and committed to making the VA loan work to get us the house we wanted. He never stopped working until the day we closed ON TIME 🙂 Andy is very easy to work with, and when and if the time comes to buy another home we will settle for nothing less than ANDY!!! Thank you soooo much Sir, for ALL that you did for us!!!! -Sarah


Awesome!!!! I bought my first home through them and they didn't give up until I got my beautiful home. If you are buying, you should use them. I am glad I did!!!! – Rebecca W.


This is the person you want to deal with Andy is, by far, the best and most qualified loan officer we talked with while shopping for our mortgage. We definitely recommend him and would definitely use him for our next purchase…Our vacation home! – Michael O.


I bought my first home and the loan officer was the greatest and he never gave up and he was always there when I needed anything. And even with the stupidest questions and he was always polite and very nice. He was the very Best!!! – Rodney W.


AWESOME. ANDY CHELTON, WHAT MORE CAN I SAY MADE THE EXPERIENCE OF BUYING SO EASY. AND ANYTIME WE HAD A QUESTION, HE WAS QUICK TO RESPOND. THIS COMPANY HAS INTEGRITY WHICH IS NOT FOUND MUCH TODAY! THANKS ANDY AND THANKS 1ST CHOICE LENDING! – Mary B.


Top lender. Andy works fast, very responsive and very friendly. – Robert C.


First Choice Lending is the only way to go
We thought we'd never be able to qualify or afford a house. We talked to Andy Chelton and he worked relentlessly to get us a great loan with an even better rate. We were worried that we'd be buried under a mountain of paperwork and never see daylight again. We were so very wrong. In a few weeks we were sitting at a table signing the loans to our new home. The best part – we got more house for our money than we thought possible. Thanks Andy – Margaret S.


Andy helped me with my loan while waiting on his wife to deliver their baby at the hospital-he was THAT dedicated to making sure my loan would close. Obviously, he is extremely responsive and ready to go out of his way to make sure your transaction goes quickly and smoothly. You can't go wrong with Andy! – Kay S.


10 being the best I give Andy a 10. I have bought aprox 7 or 8 homes in the past. It was always a major paper chase. Andy made the process so easy and painless and fast. Anytime I had a question I called Andy day or night and he was always there to pick up the phone and answer my questions. I will refer people to Andy every time. Great job Andy. – Richard R


Great experience! Andy is very seasoned and experienced. He is awesome at finding a way to get it done quickly. Highly recommend!! – Laurie O


Andy Chelton has been fantastic to work with. He has been my loan officer on several transactions and I will continue to utilize his services for future loan needs. Great communication, excellent customer service and very knowledgeable. – Todd D


Andy Chelton is the go to guy for the job. He helped us out so much and went out of his way to make us happy and into the house we wanted. They def have 5 stars from us. -Traci


Andy Chelton was the best! He was so helpful and I am so thankful for him! I closed Feb. 11 2019 and anytime I have a question- he is still more than willing to help me. The government shut down postponed things a little bit- but he always kept me updated and he never gave up hope. I hope he understands how greatly I appreciate everything he did for me! 🙂 THANK YOU! -Haley


We worked with Andy Chelton. He was awesome. He worked with us every step of the way, even finding us an awesome realtor. He responded very quickly to any questions we had. He got us to closing without any issues. Honestly, he made the whole process less stressful. I'm definitely going to be recommend him and First Choice Lending to others. I'm so glad we went with them. -Jesseca


Andy Chelton was very helpful and was there to explain everything any time i needed him, as my husband and i were first time buyers! I would just like to say thank you! We couldnt have done it without you! -Nina & Jeremy