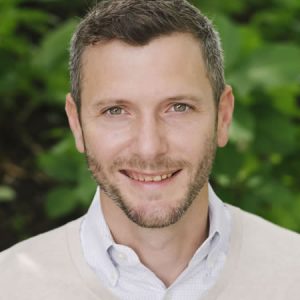 Apply with Danny
Direct: 615-829-7155
Cell: 865-227-3865
NMLS # 1226005
Email: dblazier@fcls.com
Danny Blazier has been in the mortgage industry for almost a decade and finds great satisfaction in helping people purchase their homes. His motivation stems from the desire to help people. Danny believes that a lender is more than just a person that lends money. They are your first form of contact and guide you through the entirety of the process up until and after closing day. Once you close on your home you can feel comfort in knowing that Danny will still be around to help with any questions that may arise. Danny enjoys working with people and feels privileged to serve homebuyers in such a life-changing event and profitable investment. He is proud of the reviews that he receives and feels that they embody the kind of lender he strives to be.
Reviews:


Thank you for all the help Danny!!!!! I wasn't a customer or an applicant of theirs, yet he stayed with me on the phone and answered a ton of my questions and set me on the right path. -Kyle


Danny is hands down the best mortgage professional I've ever had the pleasure of working with. He is knowledgeable, patient, and persistent. We are customers for life.


Danny was great to work with! He was super easy to reach. He made sure to answer any questions I had no matter how big or small. I would definitely work with him again. -Lace


If you need a lender that can cater your loan to your specific circumstances, don't GO ANYWHERE ELSE. They come highly recommended, and will not disappoint you. You want leverage as a buyer, this is it. -Holder


Danny from FCLS provided top notch services during the entire process of buying my home. He made it extremely easy to get pre-approved and was available whenever I needed him for questions about my budget, and for everything else I needed to know all the way through closing date. He was extremely responsive every time I reached out to him. He was honest and up front about everything and made me feel extremely comfortable throughout the home buying/mortgage process. In short, Danny made life much easier for me from start to finish. He genuinely cares about making sure his clients get the best service. I highly recommend using Danny and First Choice Lending Services. -Melanson


Danny, I just wanted to let you know that it was a pleasure working with you. I appreciate you making things happen! You killed it on a rate, at the time you were .5% better than any other quote we received. Communication from your end was always great, even if mine lacked at times. -Brian


Danny was the ultimate professional. He really paid attention to the details. He was an attentive listener and focused on helping me achieve my goals by providing solutions using his expertise to meet my goals. The process was flawless throughout. Great job! I would recommend Danny to anyone needing assistance with a mortgage loan. -Naef


Danny was absolutely amazing to work with!! Answered all my questions in a timely manner and as a first time home owner explained anything I needed. -Kendra


Danny Blazier helped me for months to increase my credit score. Once my score went up he put another month or so into the application process and was great about the whole thing. Thanks to him I was able to buy my house with barely any money down with not so great credit history. 🙃 I highly recommend him to anyone!!!! -Ashley


Danny Blazier at First Choice Lending is amazing! He is very knowledgeable about the lending process and always keeps my clients informed each step of the way. Danny goes above and beyond what is required of him to provide excellent customer service to myself (Realtor) and my clients. I absolutely will continue to partner with Danny and the First Choice Lending team. You all do great work! Thank you! – Sarah


Danny was wonderful to work with! He helped us through the process every step of the way! He answered all our questions and made sure we understood everything that was taking place during the home buying process. -Lyndsey


Danny was very easy to work with, and he helped us through every step of the lending process. We would highly recommend working with Danny and First Choice Lending! -Timothy


Danny Blazier at First Choice Lending was an amazing lender! He was on top of his game. He walked us through every step of the process. We had to put in several offers before we got accepted, the market is definitely a sellers market and took some time. Danny was wonderful. We would highly recommend the team at First Choice Lending Services!! We will go back to him for any of our future endeavors! Thank you! -Jennifer


Danny Blazier was so helpful in the lending process when I was purchasing my first home! I cannot recommend him enough and have already referred him to other friends! Such a seamless and stress free experience on one of the largest purchases of my life. Thank you!!! -MN


Excellent customer service. Danny is wonderful and trustworthy. I have used him several times and have referred others. I will continue to utilize his services for future endeavors. Thank you so much!!!! -Pinnacle Tree Works


Danny was super efficient and helpful from day one. He made the entire process easy and kept us completely informed throughout it all. Would not hesitate to use him again or recommend him. -Brian


Danny is probably the hardest working agent we have ever worked with when purchasing a new home. Excellent communication, kept us informed throughout the entire process. Was also able to secure the lowest rate we have ever seen in any of or mortgages. Highly recommend! Thanks for all your hard work. -Eric and Kate


Danny is the best! He helped me get my first home loan a couple years ago and recently helped me refinance. He made the process very easy, with minimal work from me. I would definitely recommend and will be using him in the future! -Brianna


Danny was great to work with! He made purchasing our Second home in Nashville super easy even with us being in Colorado. I would highly recommend using Danny and First Choice Lending again! -Amanda


Great company to do business with. Danny Blazier goes above and beyond to ensure everything is taken care of. -Jennifer


Danny Blazier was amazing and helped make our move from CA to TN a success. Would recommend him to anyone looking for a mortgage. -Amy


We had such a great experience working with Danny! He was very quick in getting a preapproval for us last minute on a Friday so we could put an offer in on a house. And working with him through the loan process was very easy and he was responsive and willing to educate me on all things home loan process so I knew exactly what I was committing to. Thank you Danny! -Stephanie


I've working with Danny twice now. First, buying my first home, and two years later refinancing. Both times he was great to work with! -Joshua


I saw all of the reviews online for First Choice Lending so I called Danny and he did an awesome job! I refinanced into a 15 year mortgage and kept the same payment I had with my 30 year. Highly recommend these guys! -Drew


Danny helped me with my purchase in 2018 and called me last week about refinancing. He lowered my rate from a 4.5% to a 3% saving me 300 a month. He was able to close the loan in 10 days and did not even need an appraisal! Super happy with him and First Choice Lending! -Jessica


Danny and the team did an amazing job. We close within 30 days, on time! He was very responsive to my fiancée and I throughout the whole home buying process. Securing financing can be stressful but Danny kept our minds at ease and assured us he would get the job done. I could not have asked for a better person to work with and I appreciate Danny and the whole team at FCLS! -Lizzy


The whole team at FCLS was amazing from start to finish. Danny was our LO and was able to get us closed in 30 days! He worked tirelessly to make sure we were in our home on time! He kept my fiancée and I calm through the whole process as getting funding can be stressful, and always gave us timely updates. He knows what he is doing and I would recommend him and the team at FCLS to anyone!! Thanks so much Danny! -Daniel


Danny was great to work with! He was responsive, explained things clearly, and we got a great rate with our refinance. We felt very comfortable working with him! Would highly recommend. -Sarah


Danny is the man! -Austin


very helpful and informative experience. Danny always goes above and beyond to help in all areas of the home purchasing experience. I will utilize this company for all future endeavors. -Julia


This guy is hands down the greatest guy. He helped us during our home buying process and I can honestly say it was the smoothest process my husband and I have ever experienced. He worked endlessly and diligently on making sure we were not stressed and we had complete confidence in his ability to see that our home finances was taken care of. If you are needing a home financed this guy and company is the way to go. His honesty and great diligence are so worth it. I appreciate beyond words what all he was able to accomplish for my family and I thank you Danny Blazier. -Thomas and Lacey


Danny Blazier and First Choice Lending Services were great to work with. Danny looked at multiple loans for us. We bought a new home before selling our current home and he found the option that worked best for our situation. Thank you. -Christopher


Danny was able to get us a pre-qual letter within a couple of hours of us asking him, and that was on a Monday! Mondays are always the busiest day for lenders. Will definitely recommend him to our house hunting friends. -Bryan


Danny Blazier worked tirelessly for my husband and I to be able to purchase our dream home. We are both self employed with complicated tax structures which caused some lenders to turn away. Danny was no only able to get us approved, he offered MULTIPLE loan options ensuring we had the best terms to meet our long term objectives. I'm a realtor and work with many lenders in my business. I can categorically affirm that Danny is one of the best I've encountered. He's highly responsive, professional, and will move heaven and earth to get the job done. -Bekki


It was such a pleasure to work with Danny – he was so dedicated through the entire process. He helped me find the perfect loan for my situation, and helped me navigate all of the ins and outs of the process. Very grateful to have him with me for my first home purchase! -Kaylor


Danny made himself completely available to me to answer questions about my mortgage application. Even on a Saturday while he was on his boat, he was willing to patiently talk through my questions. That type of customer service can't be beat! -Noelle


Danny was so great! They were very patient and answered all of our questions! Overall great experience. -Billie


To say that Danny is amazing is an absolute understatement! He is ON IT! When you are looking for a lender, you should be looking for someone that returns emails, text messages, and phone calls within a timely manner! He will work seven days a week for his clients and real estate agents if that's what it takes! With my husband and I being busy real estate agents, we know that one on one communication is key to accomplishing a successful, smooth, and worry free mortgage process and closing. – Caroline


5 stars!! Danny Blazier helped us buy our first home and the process couldn't have been smoother! He was easy to talk to and on top of every aspect of the process so that nothing came as a surprise. He even called to check in and answer random questions from a vacation in Italy, and this was before we even made an offer on a house. We were first time buyers with a million questions and a small budget and he always treated us like we were the top priority of the company. I would recommend Danny and First Choice in a heartbeat! -Ryan


I worked with Danny Blazier, he was great!! This was our second home and he made the whole process so easy. I would highly recommend Danny for all future home buyers. -Vanessa


Danny was my loan officer and he was awesome! He kept me up to date throughout the process and was very knowledgeable. I really liked how he asked me once for documents and then next thing I knew we were closing. I would highly recommend him to anyone looking for a loan. -Jennifer


Danny's number 1 priority is to his clients and attending to their wants and needs. A home purchase is the biggest investment you will ever make, so make sure you go with someone who is trusted throughout the industry by his numerous happy clients as well as his peers. My first choice and where I send my friends, family and clients is Danny!!! -Michael


Buying a house is such a huge decision and I was nervous to move forward. My daughter recommended her lender, Danny Blazier, and he made all the difference in the world. Danny answered every question I had and was easily available by phone or text. I'm so glad I worked with him- he made me feel comfortable with the process and my decision to buy. I'd use him again in a heartbeat! -Ginny


I would like to recommend Danny Blazier for any home loan. He was/is very professional. Working with him on our recent home loan made the entire process seamless due to his open communication and attention to detail. He is extremely organized and made himself available via phone, text and email throughout the entire time it took to get our house built. He made the entire process painless. Danny has my highest recommendation. -June


Couldn't be any happier or smoother of a process from start to finish! Danny Blazier was a true professional! He was quick to answer any questions I had and always kept me informed and up to date during the whole process. Thank you Danny for the exceptional service! -Lucas