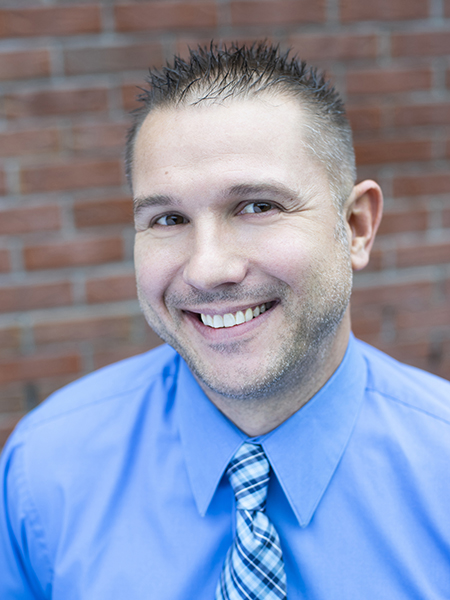 Robert Klatt
Branch Manager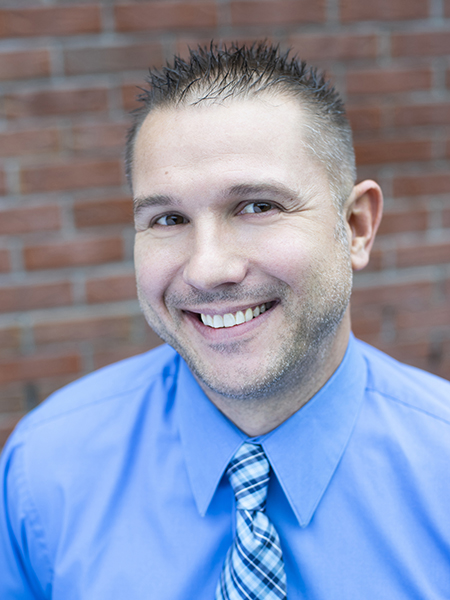 Robert Klatt
Branch Manager
Apply with Robert

Read Reviews >> | Write a Review >>
Direct: 855-751-2333
NMLS: 768370
Email: rklatt@fcls.com
Robert Klatt began working for First Choice Lending because of his drive for helping people understand and navigate the difficulties of first-time home buying. He wanted to use his experience in finance and the loan and mortgage industry to help first time home buyers find the best mortgage loan options.
First Choice Lending offers many loan options, including such familiar products as Fannie Mae loans, Freddie Mac loans, and home construction loans. Less well-known loan options are also available, including reverse mortgages, loans for the self-employed, and home purchasing investor loans. If a client needs a specific loan for his or her financial situation, then First Choice can create a personalized loan.
The role of employees like Robert Klatt is to help customers determine which loans best suit their situation and to customize or tailor a loan product to that financial need. Robert ensures that every customer has the loan product they will benefit from most.


Very organized and fast response. I would highly recommend Robert to anyone looking for a mortgage! -Larry


Robert was extremely helpful in the whole process. I would highly recommend working with him. -Heather


Robert Klatt was amazing! He is very knowledgeable and answered all of my many questions throughout the entire process. I highly recommend! Thank you again Robert! -Brittany


EXCELLENT SERVICE! I would recommend Robert K. Many times over. Very responsive, knowledgeable, and kind. Robert was easy to talk to and worked hard to get us to our goal of a new home. -SB


This company is absolutely fantastic. I have worked with the same loan officer for 9 years on four different loans. They completely take the stress out of the financing aspect of buying or financing. -David


5 Stars is not enough!! Robert Klatt could not have made this process any easier. Robert was ON TOP of everything from beginning to end. It was so refreshing to work with someone who cared about this client, was knowledgeable and informative thru the whole process. Robert should be the face of First Choice Lending.....give this boy a raise!!!. Can't say enough, but thank you, thank you, thank you!! If you are looking for the right person and company to handle your next mortgage...this is the place to go. Highly recommended and will use them again if the opportunity arises. -A to Z Plumbing and Heating


We had been through several lenders in the past and have been house searching for 6 years. First choice lending helped us out tremendously. I want to specifically give a shout out to Robert Klatt for helping us out with everything. Couldn't ask for better customer service. He really knows what he is doing. He answered all my questions and made everything easy to understand. Overall great experience! Highly recommended! -Chad


Robert and his team were extremely helpful with our first home buying process. If it wasnt for them, we wouldn't have even had the opportunity to purchase our home. I highly recommend them! -Nikki


Robert Klatt is absolutely amazing! 10/10 recommend First Choice Lending, and Robert for such a smooth easy process! -Khally


We had the absolute pleasure of working with Robert Klatt. Robert made the entire process stress free and everything went smooth and on time for closing. I highly recommend First Choice Lending and Robert for your mortgage needs. -Anna


We just closed on a renovation loan with Robert Klatt and cannot say enough good things about our time working with him. This was our first renovation and the house needed significant repairs, so my husband and I needed a lot of guidance on the process and our loan options. Rob was happy to sit on a call and answer endless questions so we could get all of the detail we needed to feel comfortable. He is kind, thorough in his work, and a great communicator. We will definitely contact him again when we need to refinance or if we ever move. Thank you Rob! -Katherine


It was the first great experience ive had with a lending company robert was great if i could do 10 stars i would. -Jessie


Home buying can be very stressful but my loan officer Robert was their every step if trying to buy a home I highly recommend first choice thanks again Robert Klatt for everything! -Kendra


Can not tell you how perfect of a match he was for us! We were having a really hard time trying to figure out our loan until I found Robert. Ever question answer, updates received, easy email contact everything. I am recommending him to everyone make your loan process easier with Robert! -Madilynn


Robert Klatt was great to work with. -Jody


5 Stars for Robert Klatt and First Choice Lending Services. -Cheyenne


Robert made the process of buying a house so easy and straight forward, wouldn't recommend anyone else to help with buying a home. 100/100 if you ask me. -Bryce


Robert Klatt was hands down the best! After 2 months of being drug threw the mud and waiting for a closing date with another company, I was referred to Robert (Rob) at FCLS. He was a life saver! I had transferred my job from PA and was running out of time on my rental. Rob had me closed 3 weeks after our first conversation!! Rob was in constant contact with me and always a pleasure to speak with, if I text him something that he could have easily answered with a yes or no reply he would still call me to explain and make sure I understood. Too many words to describe him but, professional, prompt, efficient, friendly and upfront are my first 5. He even called me after closing to make sure things went smoothly. I sincerely and respectfully hope he knows how much I appreciate what he did for me, I can not Thank him enough! I would absolutely refer him to anyone who is looking for a mortgage, don't waste months like I did on someone from another company. Rob WILL be there for you! Rob Thank You again it was an absolute pleasure to work with and talk to you. -Jill


I have to express how thankful I am to this company and how awesome it is to work with Robert Klatt. I have always been impressed with every contact I have had over the years! - Bethany


Robert Klatt is absolutely amazing. Was such a pleasure working with him throughout the process of my home loan. Robert is highly knowledgeable, hard working and very positive and upbeat. I highly recommend him to anyone looking to become a home owner. -Gary


First Choice Lending was great to work with. We started out with a different lender who couldn't close the loan. I called First Choice and they was able to close the loan quickly with no problems. Robert was amazing! They can close the loan quickly and promptly. I have to give a big thanks to First Choice Lending. -Tara


I cannot say enough about our experience with First Choice Lending. Robert Klatt is awesome to say the least. His professionalism and hard work is first class. We cannot thank him enough for making the process seamless, efficient, and absolutely fantastic! If you're in search of a mortgage, do not hesitate to call Robert. He is the BEST!!!! -Angela


Rob is the most efficient and hard working mortgage person in existence. Not only was he able to troubleshoot my complicated situation, he worked tirelessly to overcome ever obstacle and road block I encountered. He was extremely informative and thorough and made an inordinately stressful situation a hundred times better with his explanation of the process and regular updates and check ins. His dedication to his job is obvious. If you want to working with someone who will do everything possible to help you, Rob is definitely the guy.


Robert assisted me 5 years ago in purchasing my home. I referred him to my parents who also had a great experience. He is very knowledgeable about all aspects of loan processing and options available. I am now selling my home and have, of course, come back to Robert as I am confident that I will get the best service available. I highly recommend him!!


After trying several other lenders with no luck, we were ready to give up. Then we found Robert at First Choice Lending Services. He was professional, friendly, and with us every step of the way.


Rob was such a wonderful person to work with. He was so helpful and knowledgeable and helped me as a first time home buyer navigate a smooth home buying experience. He was great at explaining things and making the process easy to understand. I really appreciate him and would definitely recommend him and use his services again.


Robert walked me through the process step by step and explained all my options with incredible detail. It really is intimidating to take out a loan when you have limited knowledge of the process and Robert took the time to educate me. He answered ever call even when he was home with a sick kid and called me without fail on schedule. I couldn't have been happier with the process and would implore anyone getting a loan to contact Robert.


I just want to say Robert Klatt is one of the nicest,helpful person around. Couldn't get no one to help until Robert he goes that extra mile to help. Me and my family couldn't thank him enough.


We dealt with two other financial lenders before we settled with Rob Klatt from First Choice Lending Services. We gave each lending service the same information and told them we wanted a conventional loan. The first two lenders went on to process the loan application without doing any additional research. Basically they just wanted to write a loan and move on to the next customer. However, Rob Klatt, through his research, found we had previous addresses that may indicate I was a veteran. He verified that I was and told me he could save me money by going with a VA loan. I had used a VA loan years ago and paid it off and thought it was a one time deal. Rob Klatt walked me through the process and provided me with detailed information for me to get my VA loan entitlement reactivated. I had almost daily contact with Rob as he followed up on the progress of the loan and continued to find ways to save me even more money. In the end Rob saved us thousands of dollars. He truly cared about getting us the best deal rather than just getting a loan finalized and moving on to the next customer. His dedication to his customers, his work ethics, and amicable personality made the whole loan process such a pleasure and success. I highly recommend Rob Klatt from First Choice Lending Services for all your loan needs. I'm certain you will be as pleased as we were with his dedicated service. Kudos to you Rob for such a fantastic job!


I never knew loan officers like Robert Klatt existed. I began working with Robert after a very bad experience with another mortgage company. He understood how important this home was to me and my family and he worked endlessly to make it happen. His work ethic is professional, yet he makes feel like you have known him your whole life. Among other things, he is knowledgeable, non judgmental, and goes above and beyond. I would recommend Robert 1000 times over.


Words can honestly not describe how blessed my family and I are to have come across Rob Klatt with First Choice Lending. We are not super wealthy, and were just looking to buy our first starter house for our family. We were qualified with a loan or two at the bank, and every time we went to make an offer, the bank kept giving us a big bunch of reasons that they wouldn't loan on this house or that. It was starting to look like our only option was maybe to have a house built, but if we did that, we would not have been able to afford to build one that would have met our families needs. We prayed about it, and along came a house we loved, and the sellers agent referred Rob Klatt to help get us a loan. I really didn't expect him to be able to help us, but I started going through the application process with him, and he was super knowledgeable, and started making real progress for us in just a few days. Rob didn't give me a bunch of reasons why I couldn't do something, he gave me understandable advice on how I could make it work. Rob took the time every step of the way to stop and explain things I didn't understand, he never made me feel stupid, although I'm sure I asked a few stupid questions. He was always respectful, caring, and there to help. My family and I thank God for Rob Klatt at First Choice lending, and anytime I have the opportunity to refer him, I absolutely will. Thank you soo much Rob!


Robert Klatt was amazing! My husband and I just purchased out first home, and we truly would not have been able to get through it without Robert! As first time home buyers, we had absolutely no idea what we were getting ourselves into, or even the first step to do so. Robert was so helpful and patient with us, there were several times that he answered all my questions before I even had time to ask! He made sure we knew what was going on every step of the way. He is wonderful at his job and makes you feel like you have nothing to stress or worry about. We were so thankful to have Robert along the way and would recommend him to everyone!


Robert was an absolute blessing! Being a first time home buyer is pretty scary but Robert was very kind and patient throughout the entire process. He was always quick to return my phone calls or emails and would explain every step of the process so I would understand. I, without hesitation, recommend Robert to anyone looking to buy a new home.


Robert is great he helped us through the whole process,always was answering questions we had. Great experience couldn't have asked for a better person and company to help us with our house buying.


If you want someone to answer all your home mortgage questions he is the guy! Extremely knowledgeable of all the processes, super punctual and patient! He is so knowledge the estimates he gives you on your total costs are almost spot on! I would recommend him to everyone!


Robert was amazing. We had so many delays when it came down to closing, including 2 weeks of horrible weather, but he still made our closing happen as soon as possible. We were first time home buyers, so we needed someone like Robert to help us through everything that went with buying a home. I would recommend him to anyone.


Robert was very helpful and walked us thru each step of buying our new house. He was very patient with our lack of technical knowledge on using email, faxes and the computers. He walked us thru each step with the title company.


Robert provided us with the kind of professional financial and lending information that we needed to close my VA mortgage. I'm sure, without his help, my wife and I would STILL be searching for a lender. Count yourself very lucky indeed if Robert is assigned to your account.


I was having such a hard time trying to purchase the home that I currently have. I initially tried to get help with another lender, but was turned down because the agent that was helping me with the VA Loan said that there was absolutely no way I could purchase it. The other lender also tried to pressure me into buying a different home. Luckily I came across Rob and got the home that my fiancé and I wanted with virtually no issues. Robert is very knowledgeable in his field and has great communication between the home buyer, the underwriter, the seller and his agent as well as the home buyers agent. If you are having issues buying your dream home, do not be suckered into just settling for another! Get contact Rob and he will get you the house you want.


Robert really knows his business, he made the process simple. His knowledge,experience and expertise was extremely helpful. It was the second house we bought, I don't remember having it this easy the first time. If your buying call Robert Klatt, he will really impressive.


Robert Klatt did an amazing job getting our loan closed! We applied for a difficult loan, the FHA 203k rehabilitation loan. We started off with a different mortgage company that ended up being a nightmare. After over 90 days into it and no end in sight we switched to First Choice Lending. Robert closed the deal in less than 30 days! We highly recommend Robert with First Choice Lending for his professional work ethic and expeditious timeline. -River


I had a fantastic experience purchasing my first home with the help of First Choice Lending Services, LLC. Robert Klatt provided us with top-notch services, making a daunting and unfamiliar process comfortable and easily navigable. He answered all of our questions, provided us with regular updates, and offered valuable advise every step of the way. I would definitely recommend the services of First Choice and Mr. Klatt to anyone preparing to embark on the journey to becoming a home owner. -Anna-Claire


Mr. Klatt made buying our first home stress free. He was quick to respond to any of our questions. He made us feel like getting our loan was his top priority even though I'm sure he had a million other things to do as well. I highly recommend calling him for your lending needs. -Bethany


My first home buy was simple and a painless process! Thank you Robert Klatt. -Kim


Robert help us get a house through a complicated process. He goes above and beyond helping to purchase a home with knowledge on every aspect of the purchase process. When we were having a hard time finding a house Robert was always encouraging and supportive, told us that there was a better home waiting for us.
His dedication to the job is obvious, but it is very rare to find someone who genuinely cares about his clients. We will never be able to repay him for his kindness and hard work. He is the best!!!!!!!!!!!!! -Kelly