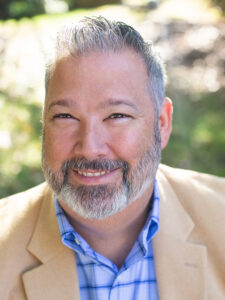 Apply with Steve
Direct: 865-392-4161
Cell: 865-437-7734
NMLS: 932276
Email: slogan@fcls.com
Many first-time home buyers become overwhelmed with the complexities involved in arguably the most important financial decision in their life. Steve Logan recognized this, and he decided to use his skills and knowledge to benefit home buyers and homeowners throughout Tennessee and Kentucky by joining the team at First Choice Lending Services, LLC.
Steve Logan not only has the desire to help first-time home buyers, but also the knowledge and innovative mind needed to craft a tailored loan option. No matter what a client's financial difficulties or obstacles are, Steve will work with and educate them on different loan options so that together they can customize a loan product to best suit the customer's situation.
Offering purchase and refinancing FHA loans, USDA Rural Development loans, VA Loans, Conventional loans, and Reverse Refinancing, he has the products to help you.
Steve Logan is a graduate of the University of Tennessee Knoxville and today resides in Hardin Valley area of Knoxville. Married to Lyndsey Logan, a loan officer with First Choice Lending Services, LLC as well, and two girls that attend Hardin Valley Elementary School, he and his family are active, contributing members of the community.
Steve Logan wants to help you and your family find where you can call home!
Reviews:


11/23/20
Steve Logan is an awesome lender. He cares about his clients and helps them understand the differences in the loans that they qualify for so that they can make an informed decision and will be comfortable and happy with that decision. I highly recommend Steve if you are looking to purchase or refinance your home. -Heather


11/20/20
Steve and his team walked me through each step of the process. They were always available when I needed them or had questions. Would highly recommend them!!!! -Lexi


9/24/20
Steve and Lindsey Logan are the most professional brokers to work with. They provide great customer service and are with you all the way through the process of your mortgage needs. I would highly recommend them to friends. -Donna


8/11/20
We love working with Steve. He keeps everyone updated & tries his best to make things go as smooth as possible! -Amber


7/13/20
I spent over one year trying to find the right house for myself. I am a disabled, US Army Veteran, I needed a house that was all on one level, as I don't do well with stairs. Once I found the right house, then the really hard part started. The people from Coldwell Bankers got me in touch with Steve Logan to help in the financial process and all matters there in. Steve started off running and he kept encouraging me to not give up and keep on persevering with the purchase of my house. Due to my health problems several years ago I had to medically retire from my US Federal Job and living on the retirement at that time would not allow me to pay my bills and a house payment. I lost the house and then had a bankruptcy on my record. I guessed I would never be able to get another house. Once my life changed and I was able to recover from such a hard financial blow; I figured I might be able to get back into a house of my own. Rental cost of an apartment and all of the restrictions that go along with renting were just crushing my spirit. Steve began working with the different ways I could go about financing my new house. I wanted to go with a VA backed loan, but never believed it would happen. With Steve's close personal contact with me and his professional advise, as well as his constant encouragement; it finally happened. The VA Loan was approved, only in part to Steve's diligent efforts and his professional caring about me and my desire to get a house that I was going to be happy in and could live in for the rest of my life. Steve with his truly personal efforts, was there for all of my needs and, even my calling him at home and on weekends and nights. He never got upset with me; he has led and guided me through the many stumbling blocks and rejections in the loan process. His efforts landed me into my new house. If anyone can work with you and get you into the house of your dreams, it is Steve Logan. I give him 5 Stars, and a true Thumbs Up on the way he took care of me and my housing needs. Only through his diligent efforts and his personal concerns, am I now living in the house of my dreams. By the way Steve helped me save money on the financing of my house. Thanks Steve for a job well done! I will never forget you and all you did for me. I would recommend you to anyone wanting to purchase a house and work with you to get the best deal possible. God Bless you and your family. -Bill


6/29/20
Steve and Lyndsey are great business partners! They have been one of my go to lenders from day one. They are both willing and ready to get my clients pre-approved quickly and then once the process starts they keep me well informed as well as my clients. I'm so happy to have them in my corner as a real estate agent. -Penny


6/29/20
Lyndsey and Steve Logan of First Choice Lending are two of the best mortgage lenders I've had the pleasure of working with. From start to finish the attention they give to their clients and business partners is unmatched! Highly recommend Lyndsey and Steve Logan! -Sarah


6/25/20
Steve and Lyndsey exhibit a high level of professionalism in their business endeavors! We appreciate being a business partner with them, as their customers are always happy with the level of service they provide. If you are in the market for a mortgage loan, new purchase or refinance, you can't go wrong with Steve and Lyndsey! -Lindsey


6/15/20
Great Team! Always reliable and Honest. – Coldwell Banker Jim Henry & Associates


6/15/20
Awesome group of lenders! I have closed more transactions with this company than I can keep up with and they are always, professional, great communicators and get it to the closing table! Can't say enough nice things about them! -April


6/15/20
Working with Steve and Lyndsey Logan at First Choice has been a great experience. These people are awesome with first time buyers, putting them at ease through a rather difficult process. They make the buying experience a great one. -Patti


6/15/20
I've worked with Steve and Lindsey on several homes that I've sold. Always professional and on time with everything we need. I highly recommend them for any of my buyer prospects. -Cheryl


6/15/20
Steve & Lyndsey Logan are both very knowledgeable in their field. I have worked with them since I started in the field of real estate. They have always been able help anyone I send their way, from potential clients who are asking questions to the clients that they attend closing with. A joy to work with and quick responses. Would recommend. -Micki


6/15/20
Steve Logan & First Choice Lending Services made the process of getting and securing a great mortgage really easy for us. My wife and I were really impressed with how personable, professional, easy to reach, and how highly organized and detailed Steve is. He truly has a heart of a servant. Thank you Steve for helping my wife and I navigate the whole mortgage process so seamlessly! – Chad


6/15/20
I have had the pleasure of working with Steve and Lyndsey Logan on multiple occasions and it has always been second to none! Their attention to detail, customer service, and knowledge of the mortgage industry is super! I never doubt they will take excellent care of my clients! I highly recommend them for all your mortgage needs! Call them today. – Darrin


6/15/20
Steve Logan works hard for his clients to give them the best loan experience that is streamlined and with a smile! All the customers leave the closing room happy and satisfied to have had a smooth closing process! -Michele


6/4/20
I've worked with Steve Logan for several years. I could not ask for more in a lender. He is knowledgeable, responsive, and totally invested in every single person and their needs! I wish I could give him 10 Stars!!!! -Teresa


5/12/20
This was our fist time buying a home outside of the state we live in (California). We dealt with Steve Logan. He was professional, friendly, and available every time we called or emailed with a question about our house sale. There was a lot of back and forth with the paperwork requests (which is normal when you buy a home) however it wasn't inconvenient to us to send because most of it could be done via email. I would definitely use First Choice again if we buy another home and recommend them to others! -Adrienne


5/12/20
Steve is the best! We are first time home buyers and this experience was fantastic. He was a great guide and so helpful. I highly recommend him and his company. Again, thank you! -Riley


5/12/20
Buying a house and starting a family are two of the biggest commitments one can make. in 2013 we were trying to buy our first home and we got linked to Steve Logan. Steve was awesome. He walked us through the whole thing. made sure we were prepared. I cant imagine the background work he had to do for us, but he made it happen for us and really never made it stressful for us. I stayed in contact with him over the years as interest rates moved around and he would never allow us to get in a deal that was bad for us. Now we were in a place to refi at a better rate and term and Steve and First Choice came through again. EASY AND PAINLESS!! I cannot recommend them enough. You will be in good hands! -Jack


4/6/2020
Steve Logan was the best part of our home purchase. He was readily available, answered even the stupidest of my questions, made me feel like I was the only client he had, was honest, transparent, but realistic, and ensured we could close under a SUPER tight time frame that was constantly moving….all during a pandemic. He gave me the best rate I could find (I did shop around). I will recommend him to everyone, forever. I'm not sure I would have gotten my home if it wasn't for Steve as COVID began affecting things so rapidly. -Nicole


3/4/20
Our family just closed on our dream house and it is all because Steve Logan and his team at First Choice Lending were able to make the party come together. Everything went as smooth as we all could make it. Thank you so much for all your help Steve. -Casey


11/6/19
Steve Logan worked a miracle for my growing family and was able to file all the necessary paperwork in order to get my wife and I our first home. He is AMAZING with customer service and always left us feeling blanketed in comfort. This man was able to get this all accomplished while I am currently in chapter 13 bankruptcy. It's all so surreal, that I don't think it's finally hit me yet because we just moved in 2 days ago. THANK YOU SO MUCH STEVE! -Clint


9/4/2019
Lyndsey and Steve worked tirelessly to lock in the best rate for our refinance. They answered all our questions and walked us step by step through the entire lending process. -Heather


Excellent Service
Tyler R. – Knoxville, TN
Steve did an excellent job helping my wife and I buy our first home. He made the process extremely easy and was excellent at clearly outlining expectations. He was a great communicator and always answered the phone (even late after hours) to help answer our questions. I would recommend Steve to anyone!


Steve is awesome!
Paul B – Dayton, TN
This guy was very professional yet personable and worked very hard to get my home closed on time which helped me out greatly. I can't thank him, his wife and anyone else that works with him enough getting me into my home.


Excellent
Kenny R. – Rockwood, TN
Very professional, courteous. Very prompt in returning phone calls. Steve went above and beyond to help the process go as smoothly as possible. We were very blessed and thankful to have him as our lending agent.


He was very clear and concise with answers to my question and gave me confidence…
Robyn P – Gradyville, KY
Steven was top-notch, and it was seamless process obtaining my mortgage with a great rate because of him. At the start of the process, Steven went above and beyond and advised me on how I could raise my credit score. He was very clear and concise with answers to my question and gave me confidence when I was a little nervous about completing the process. Without reservation, I highly recommend Steven Logan to help anyone who is in the house buying process. He is very knowledgeable in the area, and a guy who makes you feel like you have know him all of your life.


He was available anytime, day or night, to answer questions I had.
Austin H – Knoxville, TN
After trying another lender that was very unresponsive to my needs, I was referred to Steve. He was available anytime, day or night, to answer questions I had. He also answered them in a way that I understood.


Steve went over and above to get me the best rate on my house, and told me all up …
Roy H – Dayton, TN
Steve went over and above to get me the best rate on my house, and told me all up front cost before I signed, I appreciated how effiecient he was and did a great job, highly recommended.


He explained things so well and was incredibly patient with me being a first time …
Becky B. – Dayton, TN
Steve is the best! I would not recommend anyone else. I will definitely continue to use him in the future. He is extremely knowledge, and his responsiveness to any questions is above and beyond! He explained things so well and was incredibly patient with me being a first time home buyer! All around a great man who truly cares about his clients! A++++


Steve was able to do what our bank and other brokers were unable (or perhaps unwilling) …
Robert V – Knoxville, TN
Steve went out of his way to help us get into our house, he even pushed us when we needed to be pushed. He utilized all of the experience available to him through his coworkers and his resources. Steve was able to do what our bank and other brokers were unable (or perhaps unwilling) to do. Thank you Steve 🙂


I was a first time home buyer, and did not have a perfect credit story, Steve handled …
Rodney A. – Louisville, KY
Steve was absolutely great. He had a clean plan for the lending and described perfectly and executed it even better. I was a first time home buyer, and did not have a perfect credit story, Steve handled it without any issues. It was an easy experience. I would recommend him to anyone.


Steve and his team are awesome! They always respond quickly to emails, phone calls, or texts. Steve was always so patient and understanding as we asked "what about this house" about 80 different times before we got the right one! He helped us make the right decision financially, and worked with us to guide us through the process. We worked with Steve during the purchase of our first home, 4 years ago, and again for our second home, and he'll be our first call if/when we are looking for our next home. I cannot say enough good things about First Choice Lending! -Rachel


Great job, he closed my house and a year later closed my parents home also. -Mike


Steve Logan at First Choice Lending Services is very knowledgeable and professional at his job. He always took care of our needs and made sure that everything was working in our favor. He came highly recommended from several friends and now I know why. Thanks Steve! -Jessica


I have had the pleasure of working directly with Steve and his team over the past month. I must say that Steve"s responsiveness, caring attitude and attention to detail was second to none. He exceeded my expectations at every hurtle we encountered and worked tirelessly on the details-taking the time to explain and educate me along the way. I never felt alone in the process and always felt he had my interest and well being at the top of his list. I recommend Steve Logan and his team as "best in class" when it comes to the mortgage business. -Rick


The staff of First Choice Lending Services is a group of professionals that are super to work with. They make the process from beginning to end for the homebuyers easy. We recommend them highly. -Victoria


I definitely recommend First Choice Lending Services. Steve Logan was a breeze to work with. He always took care of us and made sure that everything was on track. Very professional and knowledgeable about his job. -Jessica


Steve and Lyndsey Logan are my go tos for any loan questions or concerns! They have taken care of all my clients who have use them and even my personal loan flawlessly. I highly recommend them to any one needing loan services! Thank to you two! -Marissa


Steve did an awesome job helping my husband and I with our First home. We started out with another lender and that lender was not very helpful. Our realtor recommended Steve to us. He went above and beyond to help us. He would always call us back immediately if we left him a message. He is very polite and professional! We are so very thankful he is our agent. I would recommend Steve to anyone looking for a lending agent. Thank you so much Steve! -Megan


Had an amazing experience working with Steve Logan, he went above and beyond to make sure I got my dream home! I highly recommend him and First Choice Lending Services!! -Miranda


This is our 2nd time using Steve Logan at First Choice. He has made each time quick and as simple as possible when buying a house! I highly recommend Steve at First Choice Lending! Thanks for everything! -Rachel


Great in keeping contact with me. Completed process as stated he would…in a very short timeframe. Pleasant and informative. Would highly recommend. -Patricia


Steve Logan really helped me with my loan every step of the way. -Jessica