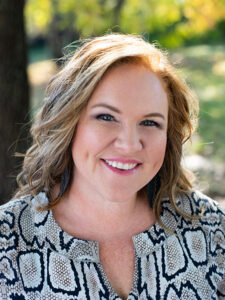 Apply with Lyndsey
Direct: 865-392-4158
Cell: 865-437-7502
NMLS: 882840
Email: llogan@fcls.com
Lyndsey understands that purchasing a home can be very stressful and overwhelming. She uses her knowledge and skills to make the process as smooth as possible. She enjoys working with clients to customize the perfect loan product to meet their specific needs. Whether you are a first-time home buyer or looking to refinance your home, Lyndsey is committed to helping you find the mortgage program that best fits your individual situation.
Reviews:


9/4/2019
Lyndsey and Steve worked tirelessly to lock in the best rate for our refinance. They answered all our questions and walked us step by step through the entire lending process. -Heather


Lyndsey was so helpful while working with me on purchasing my new home! She answered all the questions usually within minutes of emailing her! I highly recommend her and First Choice Lending! -Laura W.


Lyndsey waas absolutely AMAZING to work with. She explained every detail and ensured that my husband and i undedstood every step of the home buying process. I would recommend her to anyone interested in purchasing a home. -Janie W


Lyndsey was extremely helpful in assisting us with the purchase of our forever home. We had a tight timeline to work with, but Lyndsey and her team delivered every step of the way. She was also very good about explaining options as well as pros and cons with each scenario. I highly recommend Lyndsey and the First Choice Lending Services. -Shane


Lyndsey did a wonderful job making the closing process smooth, easy, and stress-free. She was very helpful explaining all of my questions and getting all of my paperwork ready and done on time for closing. I would highly recommend her to friends and family 5/5*. -Kevin


These people are the best! And Lyndsey Logan is the sweetest person to work with. -Ruth


Lyndsey was perfect to work with. She answered every single question we had, and made the process of purchasing our first home as smooth as possible. We called her several times, and she always helped us out. She was much appreciated! -Alexandra


Love the service we got from Lyndsey and First Choice! We were nervous about the all the details of buying a new home but they made so easy and painless. Communication was top notch and they answered every question we had quickly. I absolutely recommend First Choice Lending. -Bobby


Lyndsey was very helpful & very thorough & did an excellent job for us. We were under a very tight deadline & she came through for us with flying colors. Would highly recommend her & will absolutely use her services again in the future she we decide to purchase another home. -Nathan


Lyndsey Logan was an absolute Rockstar throughout the entire process!! She was very communicative and kept us in the loop every step of the way. If you are ever considering using another company, DON'T. They are your best bet!! Thank you Lyndsey and the entire team at First Choice Lending for a seamless experience!! We couldn't be happier. -Leanna


Lyndsey Logan was great to work with. She went above and beyond to make sure all questions were answered, we had everything we needed, and we understood the process. Being self employed I had to provide a bit extra paperwork and information, she made that process easy. I would highly recommend working with her! -Mike


Lyndsey was fantastic. She got back with me right away whenever I had a question. She explained things very well so I felt informed throughout the process. I would highly recommend her and First Choice Lending for those looking to buy a home. -Andrea


Awesome experience working with Lyndsey Loga. I am a first time home buyer and knew absolutely nothing about the process and she made it as great as it could be. Always friendly and helpful with any questions I had and explained everything very well. Thank you Lyndsey I highly recommend working with her. -Tucker


Very professional and friendly. Lindsay was awesome, she helped me on my first home buying experience. Highly recommended this company to anyone who are looking to buy a home in the future. -Scott