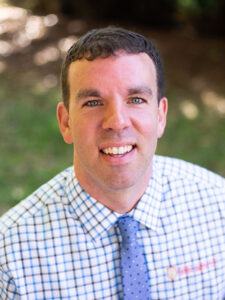 Apply with Michael
Direct: 865-392-4164
Cell: 865-248-9620
NMLS # 1613358
Email: mshadowens@fcls.com
First Choice Lending Services LLC has been highly successful since its creation and has enjoyed tremendous growth. This is mostly due to two things: the quality of the employees working at First Choice, and the company's business priorities.
Michael Shadowens, like the rest of his coworkers, is a hardworking and dedicated agent, with a talent for thinking outside the box. This last quality is especially important for any employee of First Choice, as the organization prizes staff members who can come up with creative solutions for client problems. First Choice lending offers FHA loans, home construction loans, reverse mortgages, and more. Where they differ is in their dedication to personalizing loan products to best fit each customer's needs.
Michael Shadowens has a creative mind that can come up with solutions to overcome his client's obstacles. One of his central strengths is his ability to connect with customers, understanding exactly what they need and how best to help them with their loan or mortgage.
Reviews:


Michael Shadowens made the home buying process a breeze. Any hiccup that occurred Michael offered a solution. Michael was also very diligent with everything that was sent in to ensure we got it right the first time. I would highly recommend him for your home lending needs. -Noah


I worked with Michael Shadowens. He made this process exceedingly quick and easy. He actively crunched the numbers during our calls and responded quickly when I needed him to. I did not work with anyone else at First Choice Lending Services, LLC, but Michael is a great asset on their team. 10/10 would recommend. -Triston


Me and my fiancé absolutely loved working with Michael and our realtor Noah they both communicated very well and kept us informed. After we had found a house and the lengthy buying process we had a fire that destroyed everything at my parents house and we were homeless. Michael and Noah both pulled as many strings and worked really hard to get us into our house quicker. The process was amazingly simple while working with him. We had heard many different stories about our friends looking for houses and having trouble staying in contact with their realtor and their lender, but since working with Michael we have started recommended him to those friends. We feel extremely lucky we ended up with Michael he was great about helping with information and answered any questions we had very quickly. He even dealt with us on weekends and late nights due to our work schedules. He was great at reminding us what was needed and where we stood in the process. If we ever go to buy another house we will be looking them up again. -Valena


Great job by Michael Shadowens!! Couldn't ask for a better loan officer. Worked a nice loan at competitive rates. Super responsive to our many questions and asks. Really appreciated the time he committed to helping us getting through some "speed bumps" in the appraisal process. Superior service overall. Would highly recommend Michael and this company. -Ralph


This man went above and beyond to get me the best APR he could, worked frivolously to accommodate my needs on my down payment and showed care and concern for another persons situation. I can't recommend him enough! Thank you Michael Shadowen for your time and hard work!!! -Jonathan


Michael Shadowens was great to work with and worked really hard to get things done in a timely manner. Very understanding and knows his stuff. -Heather


Thank you for all your help throughout the loan process! We weren't particularly easy clients to deal with, but Mr Shadowens knew every step we had to take in order to get us to the finish line!! I will definitely be sending my friends your way! Thanks for everything! -Dana


Michael was awesome he helped us every step of the way and went above and beyond to make sure we got what we need. I would highly recommend him to anyone, especially first time home buyers for his services. He was great!!! -Zach


I'll drop a client if they won't work with Michael Shadowens. He's the only one I trust to get a deal done and answer my calls even at odd hours. 100/100 -Noah


Michael and his team are amazing, thorough, and kind. We have purchased property in the past but have never done it with such ease. In fact, we were able to close escrow almost a week and a half early. Who does that?! We are grateful to have worked with such a professional and compassionate broker. Thanks, Michael! -Tammy


They were awesome. Michael Shadows worked very hard and jumped through hoops to make sure we were able to close on our house! -Bree


It was quite the pleasure to work with Mike at First Choice Lending. My original lender fell through and Mike got the deal done in three weeks and I was able to still close on my original closing date. I would highly recommend him. -Dylan


Michael Shadowens done excellent for me. He helped in every way possible above and beyond his job. Works to get you the absolute best he can. Will use Michael for all of my mortgage needs highly recommended! Great experience. -Tyler


Worked with Michael on our home loan and he was so awesome! Walked us through every single thing step by step. We literally had zero issues because they were so upfront about everything and transparent about it all. Would absolutely recommend him and this company. Bonus, he and Ashley were both so friendly and kind. Appreciate them so much and so excited about our new home! -Lindsey


-Derek


Five Stars! -Chelsey


We had a great experience with Michael Shadowens! He was so helpful throughout the whole process of buying a home for the first time. He answered every question and went above and beyond. Grateful for such a wonderful first experience with home buying. Thanks for taking care of us, Michael! -Marissa


Michael Shadowens and First Choice Lending were amazing. This was my 2nd time using them and they are top notch. Very friendly, professional and honest. -Jarnagin


Michael was great and made it an easy process! -Sarah


Michael Shadowens at First Choice Lending is the go to guy. I was so nervous about buying my first house, but working with Michael made it so much easier. I highly recommend him to get you through any obstacle that you might have when it comes to buying a house. Michael if you read this, thank you once again for being there for me every step of the way. -Becky


As a first time home buyer, Michael and his team made this unfamiliar process a breeze! I would highly recommend Michael and First Choice Lending! -Heather


Working with First Choice was simple and they move FAST! Michael was my agent and it was like he was available 24/7 to help me through the process. Glad I found this place and even happier they had the connections to get my Home loan closed in this crazy economy! -Brent


Michael Shadowens helped us with our mortgage. The process was very easy! He explained everything to us and helped us all of the way through. I would highly recommend Michael and First Choice Lending! -Kelly


Our lender Michael was a great help on getting our purchase to get finished very efficiently. -Michael


I've been working with Michael Shadowens for about two months, and he has been nothing short of amazing. He's the kind of guy that would call/text me every couple of days, to make sure that I'm still feeling comfortable. Michael walked me through every document he sent until I was knowledgeable enough to navigate them on my own. Also, I would randomly call/message him throughout the day with questions. Michael was 'Johnny on the Spot' with his answers and response. -Kyle


Michael is the best lender I have ever worked with. -Cody


Michael was so responsive and helpful in our lending process up to the last minute. He works very hard for his clients and is very easy to get ahold of. Thanks so much Michael. -Bonnie


Michael has been the best at his service to my family. He has been available for me at a beckon call. And, I called for any and everything. He serviced my loan, then a separate loan for my daughter and is preparing to help my son with his home loan. I am so impressed with his service that I sing praises all day long. When we didn't understand how things worked, he took the time to explain things. He never treated me like I was bothering him or that I was silly to ask certain rudimentary questions. He was always patient and kind, but mostly…he was honorable. Im prior military…so I believe "say what you mean and do what you say." Five stars is insufficient to describe my approval and my ratings for such dedication to service. -Charles


My goodness, I had an excellent experience refinancing our home with First Choice. Michael was so quick and efficient throughout the entire process and provided clear communication, answering any questions along the way. I highly recommend First Choice and Michael Shadowens, if you choose them, you won't regret it. Thanks y'all! -Daniel


Mike at First Choice Lending Services was great to work with. He consistently kept me up to date with the process. He explained each step while offering expert advice on each decision. -Tim


Michael Shadowens did an outstanding job! He was very responsive, and walked us through the whole process. I will be working with Michael and First Choice Lending in any future home purchases! -Daniel


We have had nothing but great experiences with Michael Shadowens at First Choice Lending. He was extremely helpful in getting all of the information together for our home refinance, and their communication is amazing. We will never work with anyone else. -Andrew


I dealt with Michael from here twice now and I couldn't be more happy with my experience and the service. If I buy another home I will definitely come back and use them. -Cody


Michael handled our loan for us and made the process as easy as possible. Would highly suggest using First Choice if you're looking to buy a house. -Jonathon


Our Loan Officer, Michael Shadowens, was absolutely phenomenal! Prompt service. Michael was proficient in providing the most efficient loan terms for our family. Communication was clear and consistent. Quick closing. I am not loan savvy and Michael helped me understand the process with ease! My family and I highly recommend First Choice Lending Services. Ask for Michael! -Nicole


Michael Shadowens is the best hands down! Best loan officer I have ever dealt with. -Terry


Michael made the entire loan process as easy as possible. He took the time to explain and discuss what was going on at different steps in the process. He was also willing to be available to answer questions after normal business hours and even on his vacation. In the future, I would definitely contact Michael and allow him to be our loan company for our next home. I would also recommend him to any family or friends in the market for a new home. – Derek


We appreciated the smooth transaction in obtaining a mortgage through First Choice Lending Services. We highly recommend working with Michael Shadowens. He was patient to answer all our questions. We never felt rushed or hurried even though we know he is extremely busy. And our turnaround time was succinct and not too stressful even with a cross-country move. -Amanda


Michael Shadowens helped me with consolidating a HELOC into my mortgage a couple years ago, and this year he helped me do a cash out refinance to pull out equity in my home and lower my rate. He always answered his phone when I had questions and he walked me through all my options as I dealt with the hurdles of financing as a self employed business owner. Couldn't be happier with Michael or First Choice in making it easy to accomplish my refinance goals and enabling me to do some much needed home renovations. I send anyone that asks about lending to Michael because I know he's reliable and will work to make it as painless as possible. A+ -John


Michael was great! Our situation was unique and challenging to say the least but he was patient, knowledgeable, and kind throughout the whole process of our mortgage refinance. Would recommend to anyone! -Brandi


Michael Shadowens was great to work with. -Shane


Michael was amazing! He made the process easy and was ahead of any curves that were thrown. Would highly recommend him. Very knowledgeable! -Robert


I highly recommend Michael Shadowens and First Choice Lending Service for everyone's mortgage needs. Michael was always just a phone call away if I had a questions or needed help. This company made everything easy for us. Thank you First Choice Lending Services and thank you Michael. -Lori


This was my first time to buy a home out of state and Michael Shadowens was extremely helpful! He took the stress out of buying a new home and was great about walking me through the process and keeping me well informed of next steps. Michael was very organized and quick to respond. He also gave me adequate time to provide documents for closing. I would highly recommend working with First Choice Lending Services and Michael! -Rachel


Michael was a dream to work with … he was in constant communication and always had such a great attitude. He truly works FOR you and will exhaust every single option to help you, if necessary. He's accessible, quick to respond and beyond efficient. I never felt in the dark though the entire process. Because of Michael and his hard work and perseverance, we have our dream home! "Thank you" will never be enough to express how truly thankful we are for Michael and all he did for our family. RUN – don't walk – to give him a call to assist you!! He's a rockstar!! -Brittany


Michael Shadowens was great to work with! He took the time to explain everything so that we understood exactly what was happening. He made us feel like we were family and not just a client! Thanks Michael for all you did! -Candi


We've closed quite a few loans for Michael Shadowens with First Choice Lending. He's always been a pleasure to work with. He is very knowledgeable and hardworking. You can tell he cares about every customer and does his best to make even the most challenging deals work out for the borrowers. -Connie


Michael Shadowens made the process of buying a home so easy and personable. I was a first time home buyer and had no idea where to start. He truly cares about his clients and what is best for them! Thank you Michael!! -Lauren


In real estate the client is the most important thing in the equation and that's why I've worked almost exclusively with Michael Shadowens throughout my career. He understands the importance of meeting dead lines and getting the deal done. He isn't the type to make you feel like just another client but rather his only client and that's huge. He has always taken the time to provide nothing less than the best care of anyone I send his way. My clients trust me to lead them in the right direction with many decisions and when it comes to lending he's the guy I steer them towards 100% of the time. He will get you to the closing table every time. I guarantee it! -Will


It doesn't get any better then doing business with Michael Shadowens. Unlike any other loan officer I have ever worked with. I am an insurance agent and every transaction is seamless. -Terry


Michael Shadowens is one of the coolest loan officers I've ever worked with! We have worked together on several closings and he is very knowledgeable and works hard! He is down to earth and straight forward which is exactly what you want in a loan officer! -Britt


Michael Shadowens is professional, Prompt, knowledgeable and supportive in every transaction. He treats agents as if they are part of the family and understands the high demands and the sensitivity of our business. -Nikita


Realtor Perspective: I've worked with Michael Shadowens, Hannah Nelson, Christian Cooper and Jeff Elrod so far with FCLS. The experience that a mortgage lender provides for my clients is almost as important as the experience that I provide! I was blessed to encounter that with this company after working with probably 40+ other mortgage lenders and companies. Great rates, excellent communication (available nights and weekends), and high-energy are traits of true leaders. I also have a ton of respect and admiration for Steve Shelton, who owns this company. I encourage ANYONE to get a second opinion on their rates with FCLS. These guys will save you money and treat you like family. Guaranteed. -Byron


Michael Shadowens with First Choice Lending is the best in the business . He is very attentive to detail and will keep you informed throughout the entire financing process . He helped take the stress out of the home buying process for us with his experience / knowledge of the business. Highly recommended and 5* service!! -Adam


I worked with Michael Shadowens at FCLS to get my mortgage for my new house. I am a first time homebuyer, and I had so many questions initially. Michael answered all of them and made sure everything was taken care of on time. He was very honest and professional throughout the whole process. Overall AWESOME to work with. -Emily


Mr. Shadowens did a great job guiding my wife and I through the mortgage process as first time home buyers. He was always polite, personable, quick and clear to answer any questions that I had along the way. It made the process as stress-free as humanly possible. I highly recommend him and First Choice Lending, LLC. -Andrew


Michael Shadowens was my loan officer and I will have to say he was the best at it all. He answered my phone calls in a very timely manner, was patient with my tech problems when I couldnt sign something on line he went out of his way to accommodate me. He has made the process a very smooth one for me. First Choice Lending is a very qualified company ( in my opinion). -Lu Ann


I've spent a very long, stressful year attempting to find and buy a house. There have been a lot of bumps in the last year, but literally the easiest part of this whole thing was working with Michael Shadowens at First Choice Lending Services. My situation was a little complicated due to a divorce, but Michael went above and beyond to help me find the best loan option for what I wanted and walked me through the steps I would need to take so we could move forward. He is friendly, professional and very quick to respond to any questions I had about my loan. He keeps you informed every step of the way so you always know where you're at in the process and what to expect next. I would highly recommend Michael to anyone who asks. -Laurie


We worked with Michael Shadowens from First Choice lending and we could not give higher marks. Phone and text messages were promptly returned and he genuinely cares for his clients and their wellbeing. We would work with him again in a heartbeat! Thank you Michael! -Pam


My husband and I just bought a townhouse in Powell and our loan officer "Mike Shadowens" was amazing to work with. If we had any questions or needed anything Mike was on it. Thanks for everything you did for us Mike we will be forever Grateful to you for making our move from Florida to Tennessee so much easier. -Herb and Bette


Michael was the greatest to work with he really made this easy for my husband and I. Thank you Michael we owe you all lunch. -Kimberly


The process was extremely smooth, to the point that I called a week before my closing to see what else they needed from me, they said that everything was clear to closed. I couldn't be more happy with them!! -Ingrid


Highly professional! Accommodating and Michael Shadowens treats you like family, you're not just a number! He was able to find us great rates and refinance our home to put us in a better financial situation! I strongly Recommend working with Michael Shadowens at First Choice Lending! -Willie


I spoke to a couple different lenders and Michael S. was the first one that easily answered my questions and got me approved. Michael didn't sugar coat things, kept me informed on each step and even worked outside normal business hours to be able to get me in my home. I appreciate all he did for me and my family. Thank you! -Natalie


Micheal helped my husband and I buy our first home. He and our real estate agent work amazing together. He took us step by step . Definitely will use him again and will recommend him to anyone that is serious about buying a house.


I just recently closed on my home through first choice lending services. My loan officer was Micheal Shadowens. Micheal was always available via text message or phone calls, and worked really hard to get me to the finish line. I didn't quite get the apr I was hoping for but i did get a decent interest rate. My credit did take a hit right before I came to them so I understand. Well done. -Jack


Great To work with. Quick response time. Made the buying experience fun. If you need to refinance or new home give this guy a call you won't regret it! -David J


As first time buyers, my husband and I had absolutely no idea how things worked or what paperwork we would need to get done. Thankfully our loan officer Michael Shadowens held our hands through the whole process, step by step, overcoming any obstacles and helped us gather and sign everything we needed. I must mention that all of this was done with us being in Kentucky, and Michael in Tennessee! That's what really impressed us. Even with the distance, he made us feel like his office was right next door because his communication was excellent. If we had any worries or questions whether at 5AM or 10PM, his reply time was immediate.
We're very grateful for professionals like Michael getting us into our home and will definitely recommend him to our friends and family. – Perla V


Michael was absolutely the best! We had spoke with several lenders over the past year and a half and kept getting very bad advice on how to get to where we needed to be. We spoke to Michael, he gave us a game plan that we followed and we were able to get into a house in no time! He worked very hard on our loan, spent so much of his time and definitely went above and beyond when I am sure other people would have given up. We can't thank him enough for making our first home purchase possible!!! -Nikkie L


Michael was very efficient and very eager to help me get everything done that I needed to, to make sure that I was able to get the current house I recently purchased. The turn around time was quick and painless. -Derrick


Michael's calm assurances and expertise throughout the process made the financing journey much less stressful. He made sure that I was able to take advantage of loan opportunities that would save me money and was available 24/7 for any questions or concerns. Michael was very personable, encouraging and is definitely an expert in his field.
I am very thankful that I had the opportunity to meet Michael and to take advantage of his expertise firsthand. -Eileen


Micheal worked with me on 2 different homes and both times he was always professional and willing to do whatever it takes to get the job done. He was taking calls on the weekend, answering any questions we had. When a road block would hit us he would come up with multiple options. If your looking for someone to walk you through getting a home this is the guy. If i went to buy another home tomorrow there would not be another option then to use Micheal. he made the whole process much much easier on me and he will do the same for you. Even the realtor said Micheal would not have time to close our FHA loan on March 5th cause they typically take 45 days to close, Micheal closed on march 5th which was 27 days. This guy knows what he is doing and he is a pleasure to work with, you wont be disappointed. -Bobby


Couldn't be happier with First Choice Lending! I worked with Michael Shadowens and was beyond impressed with his knowledge, professionalism, and consistency. He made the process of buying our home a breeze, and ensured all of our questions and concerns were answered. It's rare to find a mortgage consultant that genuinely cares and that has your best interest in mind during this process. The service and compassion he has provided my family and I deserve beyond more than 5 stars. Thanks Michael for all your help, we would recommend you to anyone and will be using you with any future home purchases! -Alexa


Michael was extremely helpful–even when I changed my mind several times at the last minute. He was still able to meet my requests and seemed to always be on top of whatever situation came up. Highly recommend! -Jeff


This was my first home buying experience. Michael was very patient and always took time to explain things. I had met with other brokers before meeting Michael, I never felt as confident with them as I did with him, right out the gate. -Andrea


Michael Shadowens helped us with our mortgage. He was always available for any questions or concerns. We truly appreciate all of his help getting us in to our new home! We definitely recommend him!! -Stephanie


I HIGHLY recommend Michael Shadowens with First Choice. We had a great experience as first time home buyers. When we started the process, we weren't quite home ready but Michael walked us through the process and advised us for an ENTIRE YEAR before we were prepared to start the process. Michael was much more than a lender to us. He stood by his word, made himself available, and was kindly honest throughout the process. You will NOT be disappointed! -Nisha


Michael was there for us every step of the way…He was there to answer all of our questions if he did not have a answer he would get back to the same day..We well defiantly be using him in the future for our next loan. -Sherry


I HIGHLY recommend Michael Shadowens with First Choice. We had a great experience as first time home buyers. When we started the process, we weren't quite home ready but Michael walked us through the process and advised us for an ENTIRE YEAR before we were prepared to start the process. Michael was much more than a lender to us. He stood by his word, made himself available, and was kindly honest throughout the entire process. You will NOT be disappointed! -Nisha


It has been a pleasure working with Michael! Our dream of owning a home is now a reality after just 2 months! Thank you! -Carrie