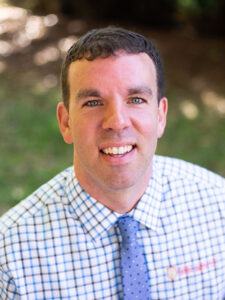 Apply with Michael
Direct: 865-392-4164
Cell: 865-248-9620
NMLS # 1613358
Email: mshadowens@fcls.com
First Choice Lending Services LLC has been highly successful since its creation and has enjoyed tremendous growth. This is mostly due to two things: the quality of the employees working at First Choice, and the company's business priorities.
Michael Shadowens, like the rest of his coworkers, is a hardworking and dedicated agent, with a talent for thinking outside the box. This last quality is especially important for any employee of First Choice, as the organization prizes staff members who can come up with creative solutions for client problems. First Choice lending offers FHA loans, home construction loans, reverse mortgages, and more. Where they differ is in their dedication to personalizing loan products to best fit each customer's needs.
Michael Shadowens has a creative mind that can come up with solutions to overcome his client's obstacles. One of his central strengths is his ability to connect with customers, understanding exactly what they need and how best to help them with their loan or mortgage.
Reviews:


9/24/20
Mr. Shadowens did a great job guiding my wife and I through the mortgage process as first time home buyers. He was always polite, personable, quick and clear to answer any questions that I had along the way. It made the process as stress-free as humanly possible. I highly recommend him and First Choice Lending, LLC. -Andrew


8/26/20
Michael Shadowens was my loan officer and I will have to say he was the best at it all. He answered my phone calls in a very timely manner, was patient with my tech problems when I couldnt sign something on line he went out of his way to accommodate me. He has made the process a very smooth one for me. First Choice Lending is a very qualified company ( in my opinion). -Lu Ann


5/12/20
I've spent a very long, stressful year attempting to find and buy a house. There have been a lot of bumps in the last year, but literally the easiest part of this whole thing was working with Michael Shadowens at First Choice Lending Services. My situation was a little complicated due to a divorce, but Michael went above and beyond to help me find the best loan option for what I wanted and walked me through the steps I would need to take so we could move forward. He is friendly, professional and very quick to respond to any questions I had about my loan. He keeps you informed every step of the way so you always know where you're at in the process and what to expect next. I would highly recommend Michael to anyone who asks. -Laurie


3/19/20
We worked with Michael Shadowens from First Choice lending and we could not give higher marks. Phone and text messages were promptly returned and he genuinely cares for his clients and their wellbeing. We would work with him again in a heartbeat! Thank you Michael! -Pam


2/2/20
My husband and I just bought a townhouse in Powell and our loan officer "Mike Shadowens" was amazing to work with. If we had any questions or needed anything Mike was on it. Thanks for everything you did for us Mike we will be forever Grateful to you for making our move from Florida to Tennessee so much easier. -Herb and Bette


1/23/20
Michael was the greatest to work with he really made this easy for my husband and I. Thank you Michael we owe you all lunch. -Kimberly


10/29/19
The process was extremely smooth, to the point that I called a week before my closing to see what else they needed from me, they said that everything was clear to closed. I couldn't be more happy with them!! -Ingrid


10/28/19
Highly professional! Accommodating and Michael Shadowens treats you like family, you're not just a number! He was able to find us great rates and refinance our home to put us in a better financial situation! I strongly Recommend working with Michael Shadowens at First Choice Lending! -Willie


9/16/2019
I spoke to a couple different lenders and Michael S. was the first one that easily answered my questions and got me approved. Michael didn't sugar coat things, kept me informed on each step and even worked outside normal business hours to be able to get me in my home. I appreciate all he did for me and my family. Thank you! -Natalie


8/2/19
Micheal helped my husband and I buy our first home. He and our real estate agent work amazing together. He took us step by step . Definitely will use him again and will recommend him to anyone that is serious about buying a house.


7/26/19
I just recently closed on my home through first choice lending services. My loan officer was Micheal Shadowens. Micheal was always available via text message or phone calls, and worked really hard to get me to the finish line. I didn't quite get the apr I was hoping for but i did get a decent interest rate. My credit did take a hit right before I came to them so I understand. Well done. -Jack


Great To work with. Quick response time. Made the buying experience fun. If you need to refinance or new home give this guy a call you won't regret it! -David J


As first time buyers, my husband and I had absolutely no idea how things worked or what paperwork we would need to get done. Thankfully our loan officer Michael Shadowens held our hands through the whole process, step by step, overcoming any obstacles and helped us gather and sign everything we needed. I must mention that all of this was done with us being in Kentucky, and Michael in Tennessee! That's what really impressed us. Even with the distance, he made us feel like his office was right next door because his communication was excellent. If we had any worries or questions whether at 5AM or 10PM, his reply time was immediate.
We're very grateful for professionals like Michael getting us into our home and will definitely recommend him to our friends and family. – Perla V


Michael was absolutely the best! We had spoke with several lenders over the past year and a half and kept getting very bad advice on how to get to where we needed to be. We spoke to Michael, he gave us a game plan that we followed and we were able to get into a house in no time! He worked very hard on our loan, spent so much of his time and definitely went above and beyond when I am sure other people would have given up. We can't thank him enough for making our first home purchase possible!!! -Nikkie L


Michael was very efficient and very eager to help me get everything done that I needed to, to make sure that I was able to get the current house I recently purchased. The turn around time was quick and painless. -Derrick


Michael's calm assurances and expertise throughout the process made the financing journey much less stressful. He made sure that I was able to take advantage of loan opportunities that would save me money and was available 24/7 for any questions or concerns. Michael was very personable, encouraging and is definitely an expert in his field.
I am very thankful that I had the opportunity to meet Michael and to take advantage of his expertise firsthand. -Eileen


Micheal worked with me on 2 different homes and both times he was always professional and willing to do whatever it takes to get the job done. He was taking calls on the weekend, answering any questions we had. When a road block would hit us he would come up with multiple options. If your looking for someone to walk you through getting a home this is the guy. If i went to buy another home tomorrow there would not be another option then to use Micheal. he made the whole process much much easier on me and he will do the same for you. Even the realtor said Micheal would not have time to close our FHA loan on March 5th cause they typically take 45 days to close, Micheal closed on march 5th which was 27 days. This guy knows what he is doing and he is a pleasure to work with, you wont be disappointed. -Bobby


Couldn't be happier with First Choice Lending! I worked with Michael Shadowens and was beyond impressed with his knowledge, professionalism, and consistency. He made the process of buying our home a breeze, and ensured all of our questions and concerns were answered. It's rare to find a mortgage consultant that genuinely cares and that has your best interest in mind during this process. The service and compassion he has provided my family and I deserve beyond more than 5 stars. Thanks Michael for all your help, we would recommend you to anyone and will be using you with any future home purchases! -Alexa


Michael was extremely helpful–even when I changed my mind several times at the last minute. He was still able to meet my requests and seemed to always be on top of whatever situation came up. Highly recommend! -Jeff


This was my first home buying experience. Michael was very patient and always took time to explain things. I had met with other brokers before meeting Michael, I never felt as confident with them as I did with him, right out the gate. -Andrea


Michael Shadowens helped us with our mortgage. He was always available for any questions or concerns. We truly appreciate all of his help getting us in to our new home! We definitely recommend him!! -Stephanie


I HIGHLY recommend Michael Shadowens with First Choice. We had a great experience as first time home buyers. When we started the process, we weren't quite home ready but Michael walked us through the process and advised us for an ENTIRE YEAR before we were prepared to start the process. Michael was much more than a lender to us. He stood by his word, made himself available, and was kindly honest throughout the process. You will NOT be disappointed! -Nisha


Michael was there for us every step of the way…He was there to answer all of our questions if he did not have a answer he would get back to the same day..We well defiantly be using him in the future for our next loan. -Sherry


I HIGHLY recommend Michael Shadowens with First Choice. We had a great experience as first time home buyers. When we started the process, we weren't quite home ready but Michael walked us through the process and advised us for an ENTIRE YEAR before we were prepared to start the process. Michael was much more than a lender to us. He stood by his word, made himself available, and was kindly honest throughout the entire process. You will NOT be disappointed! -Nisha


It has been a pleasure working with Michael! Our dream of owning a home is now a reality after just 2 months! Thank you! -Carrie


I worked with Mike and we finally got approved Thank u for all your hard work!! -Kevin


Great experience with Michael – organized, guided support helped us get through the process smoothly. -Tracy


Michael Shadowens helped my spouse and me through the entire loan process. Everything was thoroughly explained, and anytime we had questions he was a text away! They went above and beyond to get us approved for a home loan with an amazing interest rate! We are first time home buyers and the process went so smoothly! -Taylor


Michael Shadowens and First Choice Lending helped make our First home buying experience so simple and stress free. Michael was helpful and patient in answering all of our many questions, ensuring we understood all documents, steps, and processes to feel 100% comfortable throughout our experience. We will definitely be recommending Michael for all future mortgage needs. -Korey


My experience with Michael and company was very pleasant, easy and a true pleasure!! I was doing all of this long distance so I didn't need any added stress. He was always available for any type of questions no matter big or small and always made sure I understood everything with the process. I would highly recommend this company and Michael! Thank you so much. -Lynn


Had a great experience with this company. Michael Shadowens was an excellent help. He walked through the process step by step and made sure I understood the process along the way. I don't know if I could have done it without his help and expertise. Thank you so much!!! -Amanda


Michael Shadowens at First Choice Lending was awesome to work with. He's very knowledgeable and polite as well. He always gets right back to you with any questions or concerns you may have with the loan process. I would definitely recommend Michael to anyone looking for a mortgage! -Tammy


Amazing experience trough and through, Michael thank you so much for making the process a breeze and taking all the stress out of home buying and making the whole experience a enjoyable process couldn't be more happier. Again Thank you so much. -Haso


A big Thank You to Michael for taking great care of my family and I. As first time home buyers, we had no idea what we were in for! Michael simplified the entire process for us. If we ever buy another house, we will definitely be doing business with First Choice Lending and Michael! -Adisa