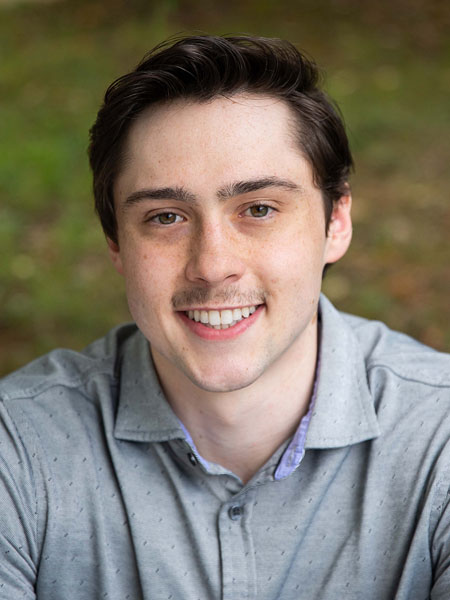 Apply with Kamron
Direct: (865) 392-4173
Cell: 865-231-0945
NMLS #2172460
Email: kshelton@fcls.com
Kamron always puts the customer's needs first. Thinking outside the box and working diligently helps Kamron assist the customers to find the product that best suits them for their specific situation. Coming from many customers service-oriented jobs, Kamron understands that the customers best interest will always be the right choice. Kamron is dedicated to making that process as easy and simple as possible.
Reviews:


I can not tell you how thankful I am for Kamron Shelton at First Choice Lending. After 2 years of trying to buy our home, being self employed and multiple hoops to jump through on our end, Kamron stuck with us and made it happen. If it wasn't for him we would not be first time home buyers. He was so patient and kind and walked us through each step and helped us save money wherever he could. We are forever grateful for Kamron!!!! If you're looking to buy and you have a lot of obstacles in your way do not hesitate to reach out to Kamron Shelton to see if he can help make your dreams of buying your home come true!!! -Amanda


If you're looking for a great lender, look no further than First Choice Lending. They are amazing! Kamron Shelton helped me out getting my first home, and he made it so much easier than I could have ever imagined. Thanks again! -Russell


We were first time homebuyers, and First Choice Lending made the process a joy compared to our expectations. Our officer, Kamron, went above and beyond to ensure our experience was the best for us. He was very attentive and communicated thoroughly. We highly recommend First Choice for anyone's lending needs. -Geoffrey


Kamron was our loan officer!! He went above and beyond our expectations! He answered all the questions we had accordingly in a timely manner. He was really helpful listened to our needs and was able to get us approved for the house we wanted! He was very professional and the way he handled everything was very smoothly without any hiccups or problems along the way ! 10/10 would recommend him to anyone searching for a home in Knoxville! Will be using him again in the future if/when we buy another house in Knox! -Lorenzo


Kamron Shelton was an excellent loan officer. We had a bad situation at first, however he helped us improve our credit and we were able to get the loan we wanted. Through the entire process, he kept us in the loop. We cannot say enough good things about Kamron and First Choice Lending. -Brandon


If I could give more than 5 stars I would. Kamron Shelton is AMAZING. I have no enough words to appreciate him and all the patience he had with me on my first time buying my home. He explained the whole process step by step. Thanks again. He went above and beyond. He's no longer my lender, he's my friend now. God bless you and your family my friend!!


Kamron was wonderful! Kept us apprised of all updates during the whole process. We were always able to reach him quickly and felt like he really cared about us getting the specific loan for our needs. Will be hiring him if we ever buy again! Thanks for all your help! -LK


Buying a home is such a stressful and difficult process, but when you have a Kameron Shelton it makes your life 1,000,000 times easier had been working with him since November on getting the pre approval and everything else. Finally in June I was able to buy my first home and give my son the home i never had, and this was all possible because of my man Kameron I would recommend him to anyone looking to buy or refinance your home because he is one of the most carrying and puts his customers first kinda guy! I myself am in the financial industry and I strive everyday to make every customer happy and stress free when they are purchasing a vehicle from me and I absolutely loved that when dealing with kam you get the same as to what I give my customers! Could not tell you the alloy t of times I called or texted him on a weekend when I know he was off but unlike others kam responded right away! That's taking customer service to the next level! If you want the best of the best kam is your man! Love this guy and because of him I can say I'm in that small % of Americans that gets to call themselves homeowners! Thank you for everything you did! 5 star customer service! -Neftaly


Went to First Choice Lending because of the positive reviews. They did not disappoint. We met with Kamron Shelton. We sat down with him for about 30 minutes and an hour later we had our pre-approval letter. Communication was great. Even being back in California we had no issues. We believe Kamron went above and beyond to assist us closing on time. Thanks Kamron. -Louis


My husband and I were looking to refinance a mobile home and got a card in the mail one day. I went online and started the process. Within 2hours I received a call from Kamron Shelton. Not only did he talk to me at length he later called and talked to my husband and I together. I have nothing but good things to say about First Choice and the two people I have dealt with the most Cameron Shelton and Ashley Lockridge. If I had a question all I had to do was text and Kamron either answered that day or the next depending on the situation. My husband and I both are completely satisfied with the Customer Service that Kamron gave us. No question was too small and he even talked to me outside of "normal" office hours. Even now one month after the deal was done something came up regarding part of the deal, a pay off of a vehicle. One text and he was there and helped successfully close the account. This company and Kamron especially truly represent genuine customer service! Thank you for all your hard work. -Valerie


Kamron Shelton was a great lender to work with. Not only did he give me a few options of what he thought would be the best for me, he also kept me informed throughout the whole loan process. Very satisfied as a customer.  Will be recommending him to friends. – John


Buying a home can be such a difficult process, but my husband and I had the pleasure of working with Kamron Shelton! He made the paperwork a breeze and was extremely thorough from start to finish. Even when we had questions late at night or on the weekend, he would quickly respond! My husband and I would definitely pick Kamron over anyone! Thanks Kamron for your hard work! -Kinsleah


Kamron made the process of buying a house as smooth as could be! When me and my partner's closing was delayed a couple of times for various reasons, Kamron was always communicative and explained what was happening quickly and clearly. Highly recommend working with Kamron, and will definitely recommend friends to him when they are in the market for a home. -Kevin


We had Kamron Shelton walk us through our process of a loan, he was very patient with my questions and helped us immensely….OUTSTANDING! -Shannon


Kamron Shelton was so easy to work with he always answered my calls and kept me informed throughout the whole process it was a pleasure to work with him I am a very satisfied customer. -Melody


I had been thinking about refinancing my home for almost a year when I spoke to a co-worker and she recommended FIRST CHOICE LENDING SERVICE. I was so scared that it would be a difficult process and would be denied. Kamron Shelton was the person who helped me with this process. He was so friendly and courteous and very knowledgeable. He made this process seem so easy and was always in contact with me updating me on every progress that was made. He was easy to contact if I had questions or just needed assurance along the way. I highly recommend Kamron for anyone who is searching for a lender. He worked so hard in helping me achieve my goal to refinance, I appreciate all his hard work, and he was so very respectful to me. That meant a lot to me. I cannot thank him enough for helping me! -Deadra


Kamron goes above and beyond to help you out. Very quick on responding to any questions you may have. Highly recommend. -Jackie


Great to work with Kamron Shelton! -Tammy


Kamron's professionalism and ability to go above and beyond was truly exceptional and appreciated. It's too bad more people don't have his work-ethic and drive to help others. He far exceeded the bare minimum for his position and left me impressed. I would highly recommend Kamron to anyone! -Ryan


5 star review for Kamron Shelton. Would recommend him to anyone looking for a home loan. -Karen


Kamron is awesome to work with! Integrity is priceless. Totally recommend him. -Christy


Kamron was a joy to work with. He went into great depth about my options and helped me find the best one for my situation. He was polite, engaged, and made the process a breeze, highly recommend him and First Choice Lending! Will definitely be using them in the future. -Todd


My lender made things very easy for me and was a pleasure to work with. I would definitely work with First Choice Lending again. -Randy


Kamron helped our loan process go smoothly and quickly. He explained the entire process and kept us informed throughout our transaction. I highly recommend him! Our home buying experience was exceptional! -Tracy


Kamron is an extremely hard worker and was a great communicator between me and my realtor. He always puts his customers first and was a joy to work with! He made life so much easier!! -Fergie