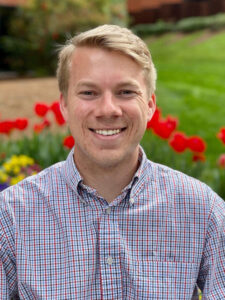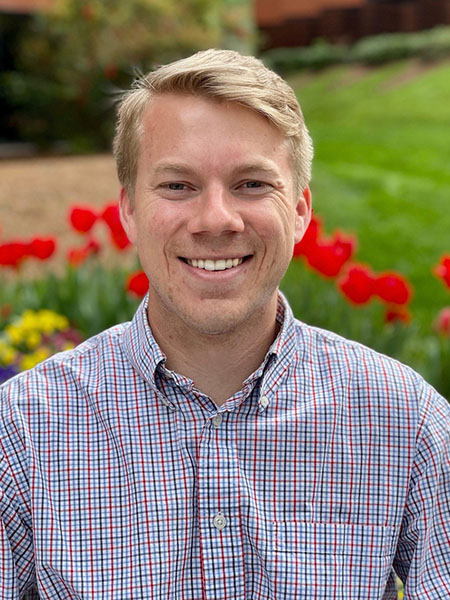 Apply with Jacob
(865) 323-9290 Mobile
(855) 391-0567 Toll Free Fax
Lic #242738 / NMLS #2104414
NMLS #473797
Email: jblazier@fcls.com
First Choice Lending Services LLC has been highly successful since its creation and has enjoyed tremendous growth. This is mostly due to two things: the quality of the employees working at First Choice, and the company's business priorities.
Jacob Blazier, like the rest of his coworkers, is a hardworking and dedicated agent, with a talent for thinking outside the box. This last quality is especially important for any employee of First Choice, as the organization prizes staff members who can come up with creative solutions for client problems. First Choice lending offers FHA loans, home construction loans, reverse mortgages, and more. Where they differ is in their dedication to personalizing loan products to best fit each customer's needs.
Jacob Blazier has a creative mind that can come up with solutions to overcome his client's obstacles. One of his central strengths is his ability to connect with customers, understanding exactly what they need and how best to help them with their loan or mortgage.
Reviews:


I cannot say enough about Jacob Blazier. This is our second transaction with Jacob. He goes above and beyond and truly cares about his clients. Jacob made the whole process easy and comfortable. Jacob was so wonderful to work with, we passed his info on to a family and they just closed on their home! We highly recommend Jacob! -Tallie


Could not ask for anyone better as a first time homebuyer! -Jobeth


This was my first experience with Jacob and First Choice Lending and I am ready to do it again! Knowledgeable, hard working, calm and full of strategies! I truly cannot say enough. Jacob will do what needs to be done to get you to the closing table. Thank you Jacob!!! -Tamara


Jacob Blazier was awesome to work with on the purchase of my first home. From the beginning he answered every question I had and got me to the closing table 15 days early. Thanks Jacob! -Brad


Jacob's strongest trait is communication, which I believe is key in getting a deal closed. I've worked several deals with Jacob and always look forward to the next one. Highly recommend! -Sam


Thank you Jacob Blazier for helping our dreams of owning our own property become a reality. Highly recommend Jacob!! -Eric


Jacob was so great to work with! He answered all of my questions as a first time home buyer and even worked around my crazy schedule. I couldn't have asked for a better experience. -Jaela


Worked with Jacob at First Choice to buy our first home in Knoxville. The experience couldn't have been better and Jacob made the process easy! Definitely recommend. -Grace


Jacob was a dream to work with and the process could not have run more smoothly. Great job! -Kim


Jacob does an amazing job. He kept everyone informed and gave us the option to close early! -Stephanie K


Jacob Blazier was so easy to work with, and as a Realtor, I appreciate working with a lender who can move the buying process along efficiently and smoothly for all parties. I would definitely recommend him for someone looking for a lender! -Stephanie N


Jacob Blazier was amazing to work with. Easy to contact via text, which was great for me with a busy schedule. Quick response time and friendly and helpful! -Danielle


Extremely professional and knowledgeable. 10/10 would recommend Jacob to anyone who needs help with the mortgage process. -Adam


Jacob Blazier was very helpful when purchasing our home. He was efficient and super accessible when we had questions! Would recommend to anyone! -Jordan


Jacob Blazier was amazing to work with and answered all our questions promptly and professionally. He went above and beyond on helping us get everything secured fast. Anyone looking for mortgage help should definitely seek Jacob out! -Will


Jacob Blazier deserves so many accolades for the fantastic job he did on a recent transaction I was a part of. He was a consummate professional who kept me as the seller's agent, regularly informed about every stage of the loan process and truly went above and beyond in assisting the buyers and sellers in handling every issue that came up through closing. He stayed positive and maintained a "can do" attitude throughout the process. I definitely would recommend Jacob and his team if you need mortgage loan assistance. -Tim


We have worked with Jacob for over a year while we were in the process of buying a home. He went above and beyond to help us get the best rate and understand the process while purchasing a home- which no matter how many times you have done can be overwhelming. I highly recommend you contact Jacob if you are looking for a great lender!!!!!! -Tammy


Jacob Blazier was so helpful the entire loan process! This was my first time buying a house and he was super patient with me while I searched for my house. I can't thank him enough for his professionalism, honesty and being so quick to respond to my questions at any point of the day. Thank you so much Jacob for your help! -Jenna


Jacob was absolutely amazing to work with!! From start to finish he answered all of our questions and made us feel like family! We were searching for about 6 months and he was with us every step of the way! We are beyond grateful and highly recommend!! -Karlie


I had a fantastic experience with Jacob Blazier at First Choice Lending Services. From day one, Jacob responded quickly, was extremely capable and always supportive! The transaction was smooth and we were able to close our client on time. Thanks Jacob!!! -Callie


I'm so thankful for Jacob's help throughout my home buying process. He was quick to answer my calls, clear with his direction, and made my whole experience smooth. I gave him a tricky buying situation and he ironed everything out for me. I'm definitely recommending him to my friends/family and will be a returning customer in the future! -Clark


Jacob Blazier helped me with the purchase my first home and was super helpful. He made the process a breeze and was always available for me when I had questions! I will for sure use him again!! -Savannah


Amazing lender! Exceeded his timeline and met every deadline without any reminders from myself or his buyer clients! Always quick to respond and a man of his word. Highly recommend this lender. -Johnny


Jacob is the best lender ever. He has always been available to answer any questions day, night or weekends. He has not only been there for us but also has been available for our realtor. Even in this crazy housing market he was great and always help us every step of the way to get our dreams of becoming a first time home buyer's. If we ever buy another home he will be the lender we us. If your looking for a good honest lender then please reach out to Jacob Blazier with First Choice Lending Services, as he is the best. Thank you Jacob❤️❤️❤️  -Robin


I worked with Jacob Blazier on the purchase of our first home and he was so helpful and knowledgeable! I would recommend him to anyone buying a home and will use him again in the future! -Laney


My experience working with First Choice Lending was nothing short of excellent. Jacob Blazier was professional, thorough, and very informative throughout the entire process of buying our first home. I will recommend Jacob and his team to anyone I know that is getting into the home buying process. Well done FCLS. -Ben


Working with Jacob made buying our first home seem to good to be true. He was responsive, patient and knowledgeable throughout the entire process. We are so thankful for him and for First Choice Lending. -Hannah


Jacob Blazier was our loan officer and he did a phenomenal job. The entire process was very smooth. We are so glad he was able to help us out with buying our first home!! -Tanner


Jacob Blazier is great. Best home buying experience ever. If you want someone to fight for you and respond when you have a question, contact Jacob. -Kevin


Jacob was amazing to work with! So personable and on top of every detail. The refinancing process could not have gone any smoother! -Elizabeth


Jacob B was amazing!! He was there to help with everything and helped make the process a lot less stressful! Thank you! -Payton


I had the good fortune to work with a young man named Jacob. He has a great work ethic and stayed in contact with me throughout the whole process. He would be my choice if your considering a mortgage in Tennessee. Thx Bud! -Udo


Jacob was amazing! Super professional and reassuring. Answered all my questions and more so I understood everything every step of the way! Will definitely be back for future loans 😁  -Janis


At my recent listing Jacob Blazier was the LO for the buyer. He surprised me when he called me to introduce himself and to give me an update on the the buyers progress. Throughout the transaction he kept communicating and called me when we had to extend the closing for a day. Very smooth transaction and I would recommend him any day. Matter of fact I recommended him to a close family member who is currently under contract. -Monique


Jacob was awesome to work with! He is always available by phone and was quick to respond to texts. The best part was, I didnt have to call him much because he was always keeping me updated on my loan process. He made sure we closed and I am forever grateful. -Nicole


I recently was the listing agent on a home in East Nashville and the buyers used Jacob as their lender. I have been in this business for 23 years and unfortunately know that many times lenders for buyers do not communicate well with listing agents. This was not the case with Jacob! He reached out as soon as the buyers were under contract with an email introducing himself and established a good working relationship immediately. He always responded quickly to my calls or texts and kept me updated throughout the process. I have added his name to my very short lender list because of the experience I had with him. He definitely takes good care of his clients and manages and meets expectations. Five stars! -Angelia


Jacob Blazier was so helpful during the home buying process! My wife and I just just bought our dream home and without Jacob's help it would Not have been possible. I would recommend to anyone who needs to purchase a home. Great experience overall! -Rhett


I had the opportunity to work with Jacob through my first time home buyer clients. The process couldn't have gone more smoothly. He was always just a phone call away and available to answer any and all questions we had. As an agent, I would recommend giving Jacob a call for any of your lending needs. His goal from day one was to get to the closing table on time and if not, earlier! Very efficient, personable, and just all around awesome! My clients and I are super happy with our experience using Jacob! -Paige


Jacob at First Choice is easy to work with and has great communication. I guess he's a cool guy (joking of course) but seriously, he made my house buying process much less stressful. -Bryan


Jacob Blazier was an incredible Lender to work with on the transaction of my client's new home purchase! As a Realtor, you want to make sure you have someone you can trust to handle the lending side and Jacob went above and beyond to earn that trust. My client was a first time home buyer and he ensured that she was aware of every step and guiding her through the process. He worked diligently for my client and jumped through hoops to ensure that we could close on her house in a timely manner. I look forward to working with him in the future, and would recommend him to any other Realtors out there looking for a trustworthy Lender! -Jordan


Jacob Blazier is exactly what you're looking for in a lender. Excellent communication, knowledgeable, and always has your best interest at heart. Give him a call today and let him guide you through what will be your smoothest lending transaction yet. Highly recommended if you'd like the most painless home financing options available in the market! -Eric


Great experience since the start. Jacob B. makes Jake from State Farm look like a newb. He's helped with everything from getting the best mortgage option selected for me to finding a great realtor and a home owners insurance company that saved me >$200 annually and multiplied my coverage ten fold from what my normal insurance company quoted for me. I'm quite convinced I wouldn't have survived home shopping in the "Nashville Market" without his help. -Ashley


Jacob Blazier and the team provided me with a quick and painless process to land a dream condo in nashville. I highly recommend them to anyone looking into securing a loan as they were personable and honest! -Alex


Jacob Blazier is exactly what you're looking for in a lender. Excellent communication, knowledgeable, and always has your best interest at heart. Give him a call today and let him guide you through what will be your smoothest lending transaction yet! -Mitchell


Jacob Blazier was an excellent loan officer from the beginning and throughout the stage of the home buying process. He made my first time buying a home a breeze and I highly recommend him and First Choice Lending! -Chris


Couldn't speak more highly of this Loan Officer. Jacob was a fantastic advocate from start to finish during my home buying experience. He broke down the parameters of my financing options in a way that made it seem simple and easy to understand. Highly recommend! Very personable guy! -Eric