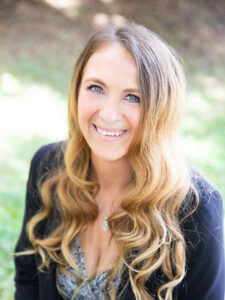 Cell:  865-659-7574
Toll Free:  855-392-4141
Direct: 865-392-4163
NMLS #2218150
Email: kwheeler@fcls.com
Kacy found herself in the mortgage industry unexpectedly. After attending the University of Tennessee to receive a psychology degree, she spent the next 10 years committed to her first love, working with children and coaching a gymnastics program. After purchasing her first home, that love of helping children grew into a passion and dedication to serving her community and bringing people joy through the process of finding a home that they love.
Reviews:


Kacy Wheeler was wonderful to work with. She is quick and very helpful. Highly recommend! -Jasmine


Kacy Wheeler was amazing from the start of the process up until the end, always quick to reply to any questions willing to go out of her way to help however she could. Thank you so much Kacy! -Kacy


Kacy Wheeler is my go to lender!! There is nothing she will not do to go above and beyond to make sure our clients are satisfied!! She has multiple products to offer that are non conventional and she's very creative!! This is necessary at times when getting clients pre approved!! Kacy is very knowledgeable, professional, and prompt!! If you are looking for a lender look no further!! -Elizabeth


Kacy and Ashley provided top notch guidance throughout our loan process, and fought hard on my behalf to get us to the finish line, which seemed to be a moving target at times!
We appreciate all the extra effort given by them, they showed great care and concern for us.
Every team would be a winning team with the super duo of Kacy and Ashley! – Chris


I have been trying to buy a house for three years. I was sent to Kacy Wheeler through my realtor. She has walked with me through this entire process. Being a first time homebuyer I had so many questions and concerns. She was there every step of the way. Highly recommend!!!! -Brooke


Kacy Wheeler was fantastic to work with throughout the lending process. She was always very responsive, supportive and took the time to explain everything to me since it was my first home purchase. She's very easy to work with and I highly recommend her to anyone looking for a loan! -Laura