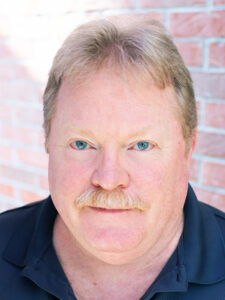 Apply with John
Direct: 865-392-4146
Cell: 865-621-2028
NMLS: 36477
Email: jharty@fcls.com
John Harty has been working for First Choice Lending for years, bringing to the company a great deal of experience and in-depth knowledge of loans and mortgages. For many families, buying a home is a difficult and complex financial decision. John Harty and his coworkers at First Choice make the home buying process far simpler.
Along with offering more recognized loans, such as FHA, Fannie Mae, and Freddie Mac, First Choice Lending offers personalized service for its customers. Clients of the firm can expect customized loan products tailored to their particular financial situations. John Harty's understanding of mortgage and loan processes makes him an invaluable asset to the company.
John effectively uses his solid comprehension of loans and finance to find the best rates and loan products for his clients. If clients are facing extenuating circumstances or financial obstacles that make the loan process more difficult, John Harty thinks outside the box and creates a customized loan product that best suits his client's situation.
Reviews:


Very convenient and smoothly moving process!! Very much recommended!! John Harty is the man to go to for any help! -Jordan


John is patient, kind, and very respectful loan officer. He always explained everything to me and worked hard to get me closed smoothly. I appreciated my time with such a nice loan officer. He assisted me in getting the cutest home. -Carrie


I had a great experience working with John at first choice. He really did a thorough job and made it a great experience. Overall I think anyone would be pleased with the service I received. I certainly was. – Jim


It was a real pleasure working with John Harty with First Choice I would recommend him for any lending needs. Thank you John! -Donna


We have been very pleased with our First Choice Lending process. John Harty has been very helpful. -Gary


I would recommend John Harty and First Choice Lending to anyone for their mortgage needs. We are very blessed to have found John. He has been so helpful and answered all our questions no matter how odd they seemed. I felt as if I was talking to a good friend. Thank you for all you did for us by keeping us on track to close in 45days. I cannot say enough about how amazing you were. -Malena


John Harty deserves five stars at First Choice Lending Service, LLC. He has been absolutely the best in answering all of my questions and concerns in purchasing my new home. John has explained things so thoroughly and gone above and beyond my expectations. I would highly recommend John Harty for your next lending / home purchase needs. I'm ready to close on my new house and I'm thrilled. -Charlene