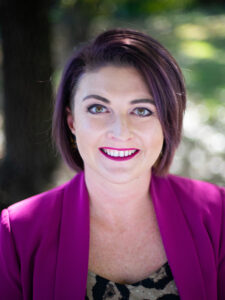 Apply with Vanessa
Direct: 865-392-4140
Cell: 615-202-5665
NMLS # 437348
Email: vlashlee@fcls.com
First Choice Lending Services LLC has been highly successful since its creation and has enjoyed tremendous growth. This is mostly due to two things: the quality of the employees working at First Choice, and the company's business priorities.
Vanessa Lashlee, like the rest of her coworkers, is a hardworking and dedicated agent, with a talent for thinking outside the box. This last quality is especially important for any employee of First Choice, as the organization prizes staff members who can come up with creative solutions for client problems. First Choice lending offers FHA loans, home construction loans, reverse mortgages, and more. Where they differ is in their dedication to personalizing loan products to best fit each customer's needs. Vanessa's top priority is always the customer.
Vanessa Lashlee has a creative mind that can come up with solutions to overcome her client's obstacles, thanks to years of experience in the financial industry. Having a family of her own only magnifies her central strength in her ability to connect with customers, understanding exactly what they need and how best to help them with their loan or mortgage.
Reviews:


2/18/20
Vanessa was amazing to work with! She was so informative and helpful. Vanessa always kept us updated on what was going on throughout the whole process. We ran in to a couple of roadblocks and it never phased her. She went above and beyond to get us in our home! I cannot recommend her enough! -Tina


10/26/19
I was a first time home buyer who knew nothing about the process of buying a house and was really fearful about making that leap. Vanessa was extremely helpful from the start, without being too pushy and answering all of my questions. She really made the home buying process easy and understandable. She was not local to me but in the end she got me the best rate and I was the most impressed by her willingness to help me. In the end I found a perfect home and a perfect broker that made this process easy and comfortable. Thanks for all of your help Vanessa. -Brent


One word sums up Ms. Lashlee, EXCELLENT. She was such a joy to have on our side. Things were challenging at times but Vanessa reassured us that she would get us the home and loan we loved. We did have a couple of unplanned hiccups but we worked together to resolve all issues promptly.Thanks so much Vanessa we think you're awesome. We will recommend you anyone we know seeking a purchase money mortgage. -Michael


Vanessa has been awesome throughout the whole loan process. This was my 20 year olds first home and she made it so easy and explained things in detail. To top that off, her response time to questions was unheard of fast. I never had to wait long for a response and for me that was huge. I would recommend Vanessa Lashlee to anyone looking to purchase a new home. You will be in good hands. -Toni


Vanessa is wonderful. Not good but absolutely great. She went above and beyond what any applicant could expect to get our family a mortgage with a great rate and a payment that was affordable. This wasn't your standard mortgage request as our circumstances were honestly bizarre. But she did it she got it done. Our family is forever grateful for Vanessa and the team at First Choice. Why except the rest when you can have the best. Call Vanessa in Knoxville. We live in. Chattanooga and she had no problems working with us. -Barbara


I can't say enough good things about Vanessa Lashlee my mortgage officer, and First Choice Lending Services. She was there every step of the way to help, and responded quickly to any issues or questions I had. We were on a very tight deadline, and needed an impossibly fast closing date. She made the impossible happen, we made our deadline, and closing costs ended up being far less than estimated. Thank you Vanessa, and everyone at First Choice Lending Services. -Chris


Thank you Vanessa, you were so wonderful. You kept us in the loop and answered every question we had. Even gave us assurance when things came about that was unexpected. You are an angel. Would recommend you in a heartbeat. -Jason


Vanessa Lashlee was excellent to work with. She followed up with me for years until I was ready to purchase. She was helpful and professional throughout the entire process. I'm very pleased that I chose to work with First Choice. -Terease