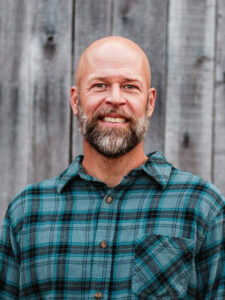 NMLS #1840323
Direct: 423-301-6399
Email: rmckinney@fcls.com
Ryon is energetic, hardworking and believes that a job worth doing is worth doing right. He joins the First Choice team with a strong history of work experience that helps him guide his customers in finding the right product and fit.
Ryon started right out of college with a lawn care company in Southern Maryland . He spent 9 years with the company and promoted into the Manager position before moving to Dayton, TN. His immediate family had relocated to Dayton in 1996 and Ryon and his wife, Jen, fell in love with the community and the natural beauty of the mountains and clean creeks the area has to offer. Upon moving to Dayton, he operated an insurance office in Spring City for 9 years, specializing in commercial and personal lines. When presented with an opportunity to change careers, Ryon made the move into lending and has worked as an agricultural loan officer with the Farm Credit System and also with a local bank handling small consumer loans, home construction loans and commercial loans. He has a commitment to customer service, pays attention to detail and desires to find solutions for the customers he works with. He believes in being a positive force in his community and enjoys serving others with his work.
Ryon has been married to his high school sweetheart, Jen, for 24 years and has been blessed with 5 children, ages 17 to 4 years old. Ryon is active in several non-profits as a Board member and is active in church, soccer, 4-H and all the other activities his family is into. He raises chickens and goats on his family farm in Dayton and enjoys time outside whenever possible. He is always ready to help folks find answers to their questions and looks forward to helping as many people as possible with the work he does.