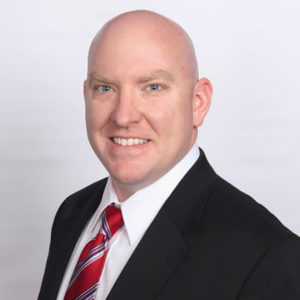 Apply with Nathan
Direct: 615-829-7158
Cell: 859-967-9223
NMLS: 315010
Email: nweathersby@fcls.com
Buying a new home or refinancing your existing one shouldn't be difficult. Nathan enjoys not only helping his clients achieve the dream of homeownership but keeping their mortgage experience simple and seamless. A teacher at heart, customers consistently give him high praise for educating them on the mortgage process and keeping them informed them along the way. In addition to his mortgage expertise, he also draws on experience from his former days as a licensed real estate agent.
Nathan is a Mississippi native and in 2008 relocated to the Nashville area where he resides with his wife Lindsey and their four children. He is a veteran of the United States Air Force and a graduate of Asbury College in Wilmore, KY. Away from the office, you might see him enjoying the great outdoors of Middle Tennessee, singing in his church choir, or coaching his children's sports teams.
Whether you are buying your first home or your forever home, Nathan provides unparalleled service rooted in integrity and excellence. He truly enjoys helping turn your homeownership dreams into reality.


9/29/2019
Thank you Nathan for making my experience in purchasing this home great! -Amy


9/25/2019
Nathan Weathersby I can't thank you enough for being so helpful and kind , I didn't have a clue about so much but you were always just a text or call away and helped me through the whole process of buying my home which was a dream come true !! I most definitely recommend you Nathan Weathersby. -Vicki


9/5/2019
Fantastic people! Best decision I have made by choosing First Choice! Nathan really knows the information that goes into buying a house and answered every question I had. I'm very blessed that buying my first house went so smoothly as it did and he has all the blame for it. I'm so glad I made this decision and will of course use them in the future, if needed! -Brooklyn


9/4/2019
Nathan was great, he made the entire process easy. Everything went good and when we had an issue along the way he was fast to take care of it. He always was in contact with me and always told me what to expect in the next step. Nathan was outstanding and his years of experience shined through. I think First Choice Lending Services should be the Only Choice. Fantastic services. -Mike


9/3/2019
I would definitely recommend FCLS to anyone looking to purchase a home. Nathan Weathersby was extremely helpful and kept us informed with any and all changes throughout the entire process. Thank you FCLS. -Britney


8/8/2019
First time home buyer and I had the opportunity to deal with both First Choice and another lender until I put in an offer. Nathan, with First Choice, got my business. He was very responsive and available all hours to answer all my questions and keep me updated. -Joanna


8/7/2019
Nathan was great, he made the entire process easy. Everything went good and when we had an issue or a hickup along the way he was fast to take care of it. He always was in contact with me and always told me what to expect in the next step. Nathan was outstanding and his years of experience shined through. I think First Choice Lending Services should be the Only Choice. Fantastic services! -Ben


8/6/2019
Had an awesome experience with this company. Even though there were bumps in the road due to no fault on their part they worked extra hard to ensure that I was able to purchase my first home. Mr. Weathersby was so helpful and really made this journey as easy as possible. Will definitely recommend this company to my friends and family! – Lulu


I found Nathan Weathersby after speaking to many loan agents. He not only came across as honest, sincere, and caring, it was obvious he was knowledgeable. He proved to be all that and more. When things went well, he moved quickly and efficiently taking time to explain anything I needed to know. He was available at all hours every day. When problems arose due to the sellers, he proved even more valuable. He was kind, patient and understanding making a difficult situation go as smoothly as possible. Nathan is the best! I will recommend him to family and friends with confidence. He is an outstanding person as well as an outstanding loan agent. -Amy


Nathan Weathersby was extremely knowledgeable, professional, and willing to go above and beyond throughout our home buying experience. He guided us through the paperwork and entire loan process, explaining everything in a way we could understand. We highly recommend Nathan! -Cecilia


Nathan Weathersby, Senior Loan Officer with First Choice Lending, was recommended to me by my realtor, Frank Kalck with Keller Williams Realty. Putting me in touch with Nathan at the beginning of such an overwhelming process was one of the best things that Frank could have done. This is such a stressful and scary process, especially as a woman, and Nathan couldn't have been more professional, patient and supportive. He is an excellent communicator and very fast to reply to any question. I truly felt comfortable putting my trust in him throughout this process and highly recommend him and First Choice for any home lending situation. -Cindy


This was a great experience. Nathan Weathersby answered my questions and made sure I understood every step we were taking. He was very patient and knowledgeable. So glad he was my Loan Officer. Thank you so much. -Jim


I worked with Nathan Weathersby on purchasing our new home, if you want someone to get the job done and in time its Nathan,he always got back to us right away to ease our minds,and to let us know what and when we needed to get something done,100% recommend. -Kimberly


Nathan Weathersby was the absolute perfect Loan Officer. He was courteous, kind, knowledgeable and went above and beyond what was needed in order to assist with closing my loan. I greatly appreciate him and will certainly refer him to my friends! -Donna


Nathan was absolutely wonderful to work with. He did everything possible to make my home purchase very painless!!! Very professional!!!! I would recommend Nathan to everyone weather a first time home buyer or someone that has purchased multiple homes! Thank you. -James


We were first time home buyers without a clue of what to do or how to do it when we were reffered to Nathan Weathersby by a real estate agent that dissapeared on us without a trace. Not only did Nathan help guide us threw the loan process with complete explination and understanding of every step, but he even went to the extent of finding us an excellent determined agent who picked up eagerly where our other one had left off and was able to find our perfect home! Nathan went to extordinary lengths to make sure we closed on our home on time while correlating it with our schedule. He got us an outstanding rate on homeowners insurance and our home at very exceptional interest rate. Nathan we thank you so very much for all you endured and went above and beyond in order to make sure we got into the house we needed so very badly. I would highly reccomend Nathan Weathersby and First Choice Lending Services to ANYONE. If you are looking for an open, honest, patient, understanding loan agent that will bend over backwards to meet your needs, ensure your loan approval, and success at procuring your very own paradise, look no further than Nathan Weathersby!!!! -Tyler


I was very pleased with the help that I received in getting my home. Nathan Weathersby went above & beyond to help make it possible for me to buy my first home. I can't say THANK YOU enough!!!! -Shanna