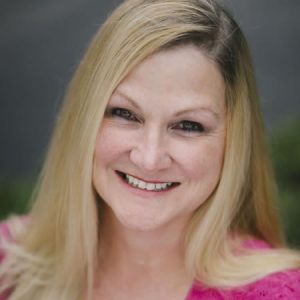 Apply with Mia
Direct: 865-392-4172
Cell: 865-771-9596
NMLS: 159355
Email: mkirkland@fcls.com
Mia Kirkland has been in the mortgage industry for over 22 years but also has a wide range of education and experience behind her. She holds a degree in Information Systems while also having additional studies in such varied subjects as Finance, Agriculture, and Equine Science.
Because Mia has such a wide range of knowledge and experience, she is able to connect with her clients on a personal level to determine how best she can serve them.
Mia helps customers with poor credit by educating them about credit so in the near future they may be able to obtain a mortgage loan. She also has the talent to think outside the box so she searches for and can create a customized loan product that best suits her client's situation.
Reviews:


So where do I even start! Mia was truly a blessing during our home building process. She was always attentive to our needs, even when we had questions late at night. We truly were able to build a great relationship with Mia during this process. It was so awesome working with someone who had your best interest at heart. She helped us obtained the mortgage we needed and we have a beautiful home because of her. Thanks Mia for all your hard work! -Antione


If you are looking for someone who will go above and beyond to help you, then please go see this lady Mia Kirkland!!! She is my hero!! She never stopped day or night helping my family get our loan I could never thank her enough!! -Mary


We are so thankful for Mia's help in obtaining our loan to buy a house. She was so helpful and understanding throughout the process and made it seem painless. These things take time but we never doubted the outcome. Even though we were two hours apart, Mia made the process easy. My wife and I look forward to meeting Mia in person someday and would highly recommend her. -Mark


Mia a was a true pleasure to work with in getting our new mortgage. I would highly recommend her if you're searching for someone that will guide you through the process. Thanks again Mia! -Debjie


Mia at First Choice Lending was great to work with. She helped us get into our home, and worked through some all the little glitches. I would recommend Mia & First Choice Lending to anyone. Great team. -Leigh


I would recommend First Choice Lending to everyone I can! Mia Kirkland is my Mortgage Consultant and she was not only very professional but very thorough, patient, and extemely determined to get me into my new home! She has been so very positive and there was not one thing she minded explaining to me if I didnt understand. I don't think I could have made it through this process without her and without First Choice Lending Service! They are here to help in every way, even if it was after buisness hours and on the weekend! Hands Down the best choice I made choosing this company! Mia was my Angel through this all, it is so great to know there are still people out there who care as much as she does and as much as the team at First Choice Lending Service! A Huge Thank you to you all! I am so excited about my new home/journey! -Luz