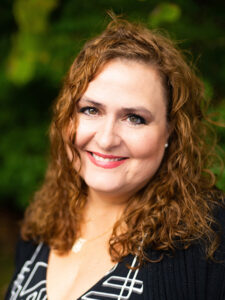 Apply with Lori
Direct: 865-392-4158
Cell: 865-392-4148
NMLS: 38129
Email: lpike@fcls.com
Lori Pike has proven herself an asset to First Choice Lending from the moment she started work. Her dedication, willingness to go above and beyond her duties and general good spirits have been infectious, leading to better productivity and better moods throughout the company.
First Choice is proud to offer extensive mortgage and loan solutions to help homeowners and potential home buyers alike. They are based in Nashville and Knoxville and serve clients throughout all of Tennessee and Kentucky. First Choice Lending offers recognized loans such as Freddie Mac and NHA loans, as well as somewhat less common home purchasing investment loans and loans for the self-employed.
Lori is an extremely successful agent, her good spirits and genuine enjoyment of her work allowing her to connect with her clients. This allows Lori to better understand exactly what her clients need and what loan products might be best for each situation. She can also create a customized loan product if existing loan options do not suit her client's needs.
Reviews:


Lori Pike , was very amazing. Worked hard and was dedicated. Always answered questions, always got stuff done. She guided me through everything and was fantastic. She knows her stuff and she doesn't play around. As a first time home buyer she made it possible for my family and I to settle in our first home. Couldn't thank her enough.


I just completed my second closing with FCLS (specifically Lori Pike) and as always, the experience was great. We had a couple of obstacles but, with FCLS's help, they were mitigated in no time. Thanks for all of your help with this closing FCLS! -Erik


Lori has really been a Rock Star . She has made this process easy and fast. Loved being able to work with her and would do it all over again. -Katie


Lori Pike has recently helped my wife and I to close on a new home. This is actually the second property that she has worked with us to close. We were so impressed with her ability and the way she conducts herself and does business that we were pleased to be able to work with her again (8 years later). If we ever have the opportunity to need an agent again in the future, she would certainly be our top choice. I could not say enough good about the way she stays in contact, always willing to answer questions, her honest and her pleasant demeanor. If you are looking to buy property, call her and I feel you will understand what I mean from the very first phone call.


Lori is the best! She was always available to answer my questions anytime and was a huge help to buying my home! Completely awesome service and will recommend to anyone buying in Knoxville!! 🙂 -Amber


Lori was wonderful! Professional, enthusiastic, and thorough. This is the second time she has helped us, and, hopefully it wont be the last. -Kelly


Lori was wonderful. She has helped us twice now and we hope to get her help again! Fast, professional! -Kelly


Lori was excellent. She was kind and worked hard to make sure we got our home. I move in tomorrow and am beyond excited! -Rai


5 Stars for Lori Bass Pike! She was great to work with and always looked out for what was best for us to get the lowest rate possible. -Robin


We just purchased our first home with the help of Lori. Thanks for all your help! -Amy


We have been working with Lori Pike and have been so impressed on her ability to keep us informed and working with us throughout the process. I would highly recommend her to all my friends! Thanks for all your help! -Shawna


We have been working with Lori Pike and have been so impressed on her ability to keep us informed and working with us throughout the process. I would highly recommend her to all my friends! Thanks for all your help! -Shawna


I will never be able to thank you and my family for not giving up on me! Any one else would have written me off their list, but after months of stress and applications it all worked out! This has been the worst year of my life and the best year of my life! Thank you so much for believing in me! I hope you get this message! Forever grateful! -Lyda


Been amazing and really quick about getting things done and always on top of everything to make sure the closing is taken care off!!!! -Hazel


Lori Pike was super easy to work with and always willing to answer all my questions. I highly recommend her !!! -Chad


We had the pleasure of working with Lori Pike while purchasing our first home. She was amazing and was so patient with us, as we probably drove her a little crazy with questions and phone calls (mostly from my husband)! I cannot thank Lori and First Choice Lending enough for making our dreams finally come true. I highly recommend them to anyone looking to purchase a home or refinance their current mortgage! Thank you Lori, you're the best! -Mariah