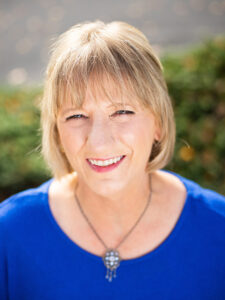 Apply with Laura
Cell: 865-659-1539
Direct: 865-392-4135
NMLS: 36430
Email: lkitchen@fcls.com
Laura Kitchen has proven herself an asset to First Choice Lending from the moment she started work. Her dedication, willingness to go above and beyond her duties and general good spirits have been infectious, leading to better productivity and better moods throughout the company.
First Choice is proud to offer extensive mortgage and loan solutions to help homeowners and potential home buyers alike. They are based in Nashville and Knoxville and serve clients throughout all of Tennessee and Kentucky. First Choice Lending offers recognized loans such as Freddie Mac and NHA loans, as well as somewhat less common home purchasing investment loans and loans for the self-employed.
Laura Kitchen is an extremely successful agent, her good spirits and genuine enjoyment of her work allowing her to connect with her clients. This allows Laura to better understand exactly what her clients need and what loan products might be best for each situation. She can also create a customized loan product if existing loan options do not suit her client's needs.
Reviews:


Laura was absolutely fantastic! As a first time home buyer I had a lot of questions and she was patient and so quick to respond. She kept everything and everyone on track for a smooth experience. If I ever buy a house again it will definitely be with Laura. -Brandi


Highly recommend Laura Kitchen! She has be so amazing to work with. She has went above and beyond to help me buy my first home!! -Pamela


Laura Kitchen was an amazing loan officer! She was on top of the process every step of the way, and I was even able to close on my house five days early! -Hannah


Laura Kitchen is amazing to work with!! We are first time home buyers and she made the process extremely easy! I had tons of questions and she always promptly responded to any email and question I had. She stayed on top of everything for us and made home buying so easy!!! -Kaci


I rarely leave reviews, but in this special case I have to let everyone know. If you are buying a home, Laura Kitchen is who you need. I'm a very anxious person by nature, and buying our first home was intimidating to say the least. Laura kept me informed every step of the way, and pushed for what we needed to help us close as quickly as possible. She's personable, and actually cares about her clients and their situation. If you are looking for someone to push for you and get the job done, Laura is who you are looking for. -Samantha


I had a wonderful experience working with Laura. She was very helpful, and committed on helping me with all my needs for my home purchase I would recommend her 100 x plus. -Mary


We are first time home buyers and Laura was amazing to work with. She answered all the questions we had and was always on top of getting everything done. Would definitely recommend her. -Haley


Laura Kitchen was amazing. She did the original loan on my current home and 2 refi's. She did a wonderful job on all. Always on top of all details and a true pleasure to work with. If needed she would be the first I'd call and would recommend to anyone. Thanks, Laura. – Tom


Laura Kitchen was very professional and made our refinance a breeze she handled everything and anytime I needed her she responded quickly I will definitely reach back out to her in the future and definitely recommend her to friends and family. -Lisa


This lady, Laura Kitchen, is amazing! This is our third time using her and she will work harder than anyone else for you. Our real-estate agent loved working with her and always was complementing on how she was always on top of things and such a pleasure to work with. Everyone I know that is buying or has bought I sent to her. She will keep in touch months and even years after your deal is done just to check on you and make sure you are still happy or if rates have fallen and she can save you some money. I don't just see her as a person who helped make our dreams come true, I see her as a family friend. -Brian


Laura was excellent. I was new at buying a house. She did all the leg work for me. She got quotes from several insurance companies for me to compare. She even changes her hours to help accommodate my schedule for an appointment with her.. I would highly recommend Laura Kitchen to anyone buying or thinking of buying a home. -Kristi


Laura Kitchen from First Choice Lending made my home buying experience amazing! She kept me informed every step of the loan process and explained things when I needed her to. I would recommend Laura to anyone who is looking for a home loan. -Stephanie


Laura Kitchen is a breath of fresh air! She has made applying and securing a mortgage a wonderful experience. She has eased my mind, kept me updated, and always been available to me. I am so happy she was referred to me and I will happily refer her in the future. -Audrey


Best company we have ever had the pleasure to work with. Laura is hands down the best, we have bought 3 homes through her. -Garrick


Working with Laura Kitchen was a pure joy. She made every step of the process clear and concise. Her prompt professionalism was a hallmark in everything she did and I would recommend her without hesitation. -Kim


Laura was amazing.. always answered all our questions in a timely manner and made our buying experience great.. thank you so much. -Lori


Laura Kitchen is the best of the best very responsive, friendly, honest and her work shows it. I'm am very thankful that she is available for all my clients as a great lender. My clients are very happy with laura and we will continue to use her in the future for all of our mortgage loans. -Rachel


I have been working with Laura since I started Real Estate in 2019. She has taken care of me and my clients to the fullest since day 1. Honest, quick, & responsive. We are never disappointed with her services. Laura cannot be beat by another lender on service, absolutely the best. -Rachel


I have been a Realtor for 20+ years and worked with many loan officers/lenders thru the years. Very few of the ones I have worked with compare to Laura Kitchen with First Choice Lending. If you are looking for an exceptional loan officer that will take the time to explain things (if you are a first time home buyer) or a seasoned buyer who just wants to get the deal done, Laura makes home buying process quick an easy. I have worked several deals with Laura and she has never disappointed. She is extremely knowledgeable and will always come highly recommended by me. -Lolita


I've been working with Laura Kitchen at First Choice Lending for well over 10 years. She's the first name that comes to mind when I have a client who needs to start the process with a mortgage lender. She is great with first time homebuyers and just as attentive to someone who has been thru the buying process numerous times. You will not find another lender that is as dedicated as Laura! -Amy


Laura is an Excellent lender. Throughout the whole process she is always a pleasure to work with. She is very knowledgeable and trustworthy. The next time you need a lender Laura Kitchen is the lady to see! -United Country Southern TN Realty


Working with Laura is always a fantastic experience. In our experience with Laura she is the BEST and ensures that the buyers stay informed along the way. Laura stays on top of her game to ensure the loan closes when promised unlike so many other that make empty promises. If you are a professional in the business and need a good partner call Laura, if your a buyer and need to ensure the loan and buying process will go smooth call Laura. If your a seller and refinancing, well you guessed it call Laura and she will get it done for you. Based on our experience within First Choice Lending and outside Laura is by far at the top and will get it done for you as she is a true professional. -Don


I have been working with Laura Kitchen for almost 10 years. Laura has about 30 years experience in the mortgage business. If there is a way to get a loan to go through, Laura knows that process. I have had many, many customers close with Laura and ALL love her and customers return to Laura with new business. Her knowledge, expertise, professionalism and work ethic makes all the difference whether a loan closes smoothly or not. She is sharp and quick. I highly recommend Laura to anyone seeking a loan or refinancing. -Janet


I've been sending my clients to Laura Kitchen for over 10 years and she has been a blessing to our Real Estate company! When I refer a buyer to her I know that they are in good hands. Laura is great at keeping both my clients and I informed on what's going on with the progress of the loan. My buyers always thank me for putting them in touch with her. -Fred


Laura Kitchen did an amazing job, she was given this loan just 3 weeks ago, and was able to push and pull this loan to closing today. Laura was very efficient and keep me informed every step of the way. I hope to do business with her very soon. -Jerri


Laura was fantastic to work with during the home-buying process. Her communication was excellent as she was very upfront through every step of the process. Her upbeat personality and genuineness made my wife and I feel very comfortable. I would highly recommend her to future clients! -Joshua


Laura Kitchen is the best she stays right on top of everything. Great communication. I would highly recommend her and her company to anyone that wants great service. She also makes you fill like you have know her for a very long time even tho you have just meet her. She is great. I'm so glad I got the experience to have a great person like her for my lender. She is truly the best and very knowledgeable in what she does. I can truly say I think she loves her job which makes her even better at her job. Thanks so much for the great experience and all of the help.


Laura is wonderful!!!! Everything was done flawlessly and without a hitch. Closing date was as promised. She worked with us to get our credit good enough to refinance our house. Her knowledge is top notch. She is very patient and kind. Great communication! Kept us in the loop every step of the way!! She's amazing and I would recommend her to anyone!!!! -Stephanie


Laura Kitchen was instrumental in swiftly and expertly getting our refinance processed. She was very professional and ALWAYS upbeat and happy with her almost daily status updates. We never had to question what was happening in the process! I have to say that this was the most organized loan process we've ever gone through! Thanks to Laura this was a great experience! -Sara


Laura Kitchen was my hero. What a wonderful woman. She made a stressful situation a terrific experience. She was amazing!!! Thank you Laura, and First choice is my only choice!! -Kelly


I have worked with Laura Kitchen at First Choice Lending twice and every time, she gets the job done! Laura is very good at what she does! She can pull a rabbit out of a hat…So to speak! She will respond to messages and emails very promptly. She is excellent at answering any questions and working up numbers! If she can get you approved for a loan, she will! I would recommend her to anyone looking to buy a house! She has been a delight to work with and also a friend when I got discouraged. Thank you Laura! -Cindy


This was the best experience I have ever had with a company.A job well done.Thanks for everything!!!!!! -Henry


Laura Kitchen was amazing through the process of buying our home! Me and my husband are both first timers and she was always so helpful and glad to answer any questions! We would send anyone needing lending service her way! Thanks so much, Laura! -Tara


5 stars! -Tony


We have worked with Laura twice now! each time the communication was great and the feedback instant. she supported every step of the way and provided suggestions on best ways to move forward. -Justin


Laura Kitchens did an outstanding job, she kept us informed, and answered any questions we had. I would definitely recommend her. -James


Hello MY name is Jeff Rice a few months ago me and my wife had the pleasure of working with a loan officer Laura Kitchen
I will start out by saying we were told about Laura with first choice lending by a realitor friend so I called her number left a message and in the back of my mind I was thinking well I hope this lady will work with me . then just a short time later she promptly called me back and within just a few minutes talking to her I felt hey this lady is the real deal listen to my need and just made me feel like that we had been friends
for YEARS after giving her some credit info she said I think we can help you with this home purchase she told me what I needed to get her for the start . so I started sending her all doc laura ask for. IN the past I have borrowed lot of money with many bank and thing took sooo long but not with this gal she has to be the best and fastest at getting thing done for her customer in the lending world everything went just as she said with no issues even when we thought there mite be an issue Laura was on it (like a duck on a junebug lol)
even now I have contacted Laura Kitchen asking her advice as always just like a good ole friend she comes thru people like Laura are hard to find in this world especially in the banking world I sill feel like we will be friend for the long haul so best wishes to you and LK!!! -Jeff


So as i write this i am absolutly blessed that we had called Laura many months ago to purchase a house. She told us what our credit score was and what we could afford and how to fix what was wrong with our credit. Months went by and se checked in on us to see how we were doing with our credit and to see if everythibg was ago. So we started our path to getting our home loan preapproval. Laura told us what we qualified fir abd what typeof loan we could get. She gave us a name of a great realtor and off we were. We went house hunting and found our home within weeks. Laura was awesome and could not of asked for a better loan officer to handle all our question and concerns along the way. And to make sure we had all the paper work we needed for our loan. We have now been in our home three months and love it. We are blessed and very greatful for Laura and what great work she did for us. Thank you Laura! -Leonard and Trisha


I highly recommend Laura Kitchens as a Loan officer to complete a Mortgage for anyone. Laura came recommended by our realtor. Laura completed our application less than two weeks. Laura is fast, efficient and very ,knowledgeable. -Myrna


Laura Kitchen is absolutely amazing! This has been a process for us trying to find the right house. To say the least we were ready to give up and Laura encouraged us to keep looking! We will be closing on our house after 8 MONTHS tomorrow 1-4-19…how many loan officers will stick with you for 8 MONTHS..well Laura Kitchen never gave up on us She was always 2 steps ahead of us! We never had to call her and check on updates, when she knew something she would reach out to us and communicate every detail of the process. Laura was very professional and patient with us and for that we are so grateful for her!! -Randy and Angie


Laura Kitchen is amazing!!! She broke down this overwhelming process piece by piece. She responded quickly and handled everything with expert knowledge. Thank you for helping me buy my first home! -Jen


Laura Kitchen was my hero. What a wonderful woman. She made a stressful situation a terrific experience. She was amazing!!! Thank you Laura, and First choice is my only choice!! -Kelly


Laura Kitchen is absolutely amazing! This has been a process for us trying to find the right house. To say the least we were ready to give up and Laura encouraged us to keep looking! We will be closing on our house aft 8 MONTHS tomorrow 1-4-2019. How many loan officers will stick with you for 8 MONTHS. Well, Laura Kitchen never gave up on us. She was always 2 steps ahead of us! We never had to call her and check on updates, when she knew something she would reach out to us and communicate every detail of process. Laura was very professional and patient with us and for that we are so grateful for her!!" -Randy and Angie


I have had many mortgages during my lifetime, and I have worked with competent individuals to secure such mortgages. I have also worked in many business sectors during my career, and with many people with varied skills and disciplines. Throughout my career I have not worked with an individual as competent and engaged as was Laura Kitchens with First Choice Lending Services. Her dedication and tenacity far surpassed my highest expectations! Her self-imposed deadlines were attained ahead of schedule; she simply got things done!
One of my core values at my company is 'We Care.' Laura truly cared about our lending needs, requirements and priorities, and most importantly cared about us! She was an absolute pleasure to work with! I highly recommend her services, and the services of her company, First Choice Lending Services! -Rick


I am writing to let you know that Laura did an excellent job taking care of my file. There were times when I didn't understand why things were being done a certain way and she was able to clear things up. She was very professional throughout the process. She's a great asset to your office. -Ross