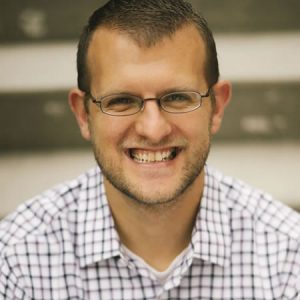 Apply with James
Direct: 865-392-4145
Cell: 865-591-1808
NMLS: 37042
Email: jbiddle@fcls.com
James S. Biddle is a senior mortgage consultant at First Choice Lending with ten plus years of experience. He is one of the founding employees at First Choice Lending. James has always put his customers first, striving to discover ways to help meet client's needs. One of the ways First Choice consultants serve their customers is by personalizing or customizing loan products, allowing clients with extenuating circumstances to secure a mortgage.
James Biddle's experience in pushing through tough loans is one of the reasons his clients have been so impressed with First Choice's services. He ensures prompt closings and is always accessible to his clients. James is considered a leader in the industry, and his underwriting abilities almost always secure loan success and approval. James is very active in his church and the local community. He is married to his lovely wife, Tarah, and they have four children.
Reviews:


I have worked with James on two home purchases and one refinance and all three experiences were great! Easy to contact and always prompt to return your calls or emails. Great lender but more importantly a great person. He even took the time to check in on my wife and I when our newborn was in the NICU this spring. I highly recommend James. – Jordan C


James has been a total blessing for me and my family. He worked with me on getting a loan and has answered every answer i could ask. He keeps me updated on each process of buying a home and explains to me in detail certain parts of the documents I may not understand. He always answers my phone call or returns it that day. If your looking to buy a home I recommend James Biddle for a loan consultant. – Bradley J


James is a great lender! He explains things well and is very patient. Me and my husband are first time home buyers so having someone who would walk us through the process has made all the difference! He has always gotten back to us with in just a few hours no matter what. We can not say enough good things about the experience we have had with James! – Ashley M


I actually had the opportunity to work with James Late June till closing on 6 Sept. He was on the ball, kept us informed of any problems and offered solutions, his knowledge and professionalism was and is second to none. I am a second time house buyer and this was an experience and an adventure in home buying I will never forget, he always got back to me in a timely manner and was awesome. – George H.


we have been dealing with james biddle at first choice lending and let me just tell you they freaken ROCK!!!!! and questions we had they answered right away, we are first time home buyers so we had no idea how the process worked, james was right there every time, walked us through every question we had let us know what was going on the entire time I cannot tell you what a wonderful experience it was to work with them, especially james biddle, james we appreciate everything you have done for us thank you so very much. -Sam


We worked with James Biddle, and let me just say you ROCK !!!! We are first time home buyers and james walked us through the entire process no matter how stupid our questions seemed to be, first choice lending are fantastic I would recommend them to everyone. -Robert


If you need home financing, this is the place to call. I count myself very blessed that First Choice Lending was recommended to me when we first started looking for a home in which to retire. My husband's failing health and subsequent loss of his job resulted in us having to declare bankruptcy just 6 months shy of receiving his disability payout. Ordinarily, that would prohibit us from financing a new home for at least 2 years but thanks to First Choice Lending, I am reviewing them from my home office in our new home. From beginning to end, my lending agent, James Biddle, was right there, patiently dealing with each speed bump as it appeared. He took the time to get to know and understand us and our situation, then formulated a plan and choreographed it each step of the way. We were treated professionally and fairly and were never made to feel embarrassed or unimportant because our credit had a huge speed bump and we weren't Rockefellers. He answered every phone call, every email, every question promptly and succinctly. I always knew exactly where in the process we were and what future steps needed to be taken. Basically, all I did was collect paperwork and pack boxes. Given all that, we were still given white-glove service. If your life is not cookie-cutter perfect (or even if it is), you will be well-served by choosing First Choice Lending Services as your lender … and then ask for James! -Ross


After looking into a few different loan options I found First Choice to be the most competitive. More than that, they are very friendly, professional, and timely. We went through two closing processes (first house fell through), and First Choice took care of us and made the process quite smooth. We worked most closely with James and we are greatly appreciative for how prepared he was and how prepared he made us for closing. Everything went off without a hitch. -Alex


James worked with us in purchasing our first home. He was very informative and made the process as easy and smooth as possible. Definitely recommend First Choice Lending, and especially Mr. James Biddle. -Dustin