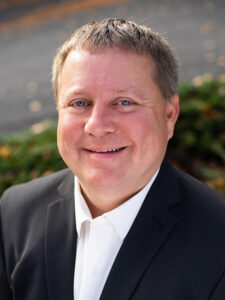 Apply with Jack
Direct: 865-392-4169
Cell: 865-387-1807
NMLS: 1093089
Email: jhewett@fcls.com
Jack is a Senior Mortgage Loan Officer for First Choice Lending Services. He joined the team at First Choice in September of 2013 after being after owning a local at&t wireless phone business that he sold in 2011. Following that, taught business courses at a local high school. He attributes the years running the business along with the interaction with customers and employees on a daily basis as an asset in the Mortgage business. Jack believes that this experience with customers on a one on one level and the combination of teaching skills is invaluable to helping his customers through the loan process.
He had spent 14 years volunteer coaching baseball at Loudon High School, and enjoys helping with coaching individuals also in his spare time, just like he does coaching his customers through a loan! Jack is married to Joy, who has a daughter, Jordan, and son, Jake. He enjoys sports of all kinds and is an avid Atlanta Falcons, Braves, and Tennessee Vols fan.
Jack attended college locally at Tennessee Wesleyan University where he received a Bachelor's in Business Management while playing baseball. He then went on to get his Master's in Sports Management at the University of Tennessee along with then completing education courses at the Graduate level.
Reviews:


Jack is hard working and deals very fairly with the interests of his clients. I would highly recommend him to others. -Robert


Jack was very helpful in the mortgage process. He helped us wade through a lot of red tape in an unusual situation. I highly recommend his services. -Debbie


Had great experience with Jack. He was always patient and understanding when it came to any problems that came up. He was always there when you needed him. -Adam


Jack was very eager and enthusiastic when it came to helping us. His vast knowledge of the loan industry was helpful and he is a very pleasurable person to deal with and to talk to. Thank you for everything Jack! -Gabe


Jack did an amazing job throughout the process of buying our home. Being very new to the whole process I was often confused or worried and he was a lifesaver more than once! There were a few times I had to call in him in the late afternoon and he was still more than willing to talk with me. And even after closing, when all was done- an issue came up and he went above and beyond to help us fix it. I definitely recommend him for all your house buying needs! Thank you, Jack!! -Jennifer


Jack Hewett helped me with buying my first home!!! It was a roller coaster with unexpected events on the first home I was about to close on( Seller backed out) but he assured me that there would be a home for me that I would love and let me tell you…He was right! Jack communicated well with me about the process and kept me updated with info needed and status of everything. I wish I could give more than 5★stars because Jack sure does deserve it! -Ashley


Jack Hewett did an amazing job throughout the process of buying our home. Being very new to the whole process I was often confused or worked and he was a life saver more than once! There were a few times I had to call him in the late afternoon and he was still more than willing to talk to me. And even after closing, we all was done-an issue came up and he went above and beyond to help us fix it. I definitely recommend him for all your house buying needs! Thank you Jack!! -Jennifer


Jack Hewett went above and beyond on our home loan. He tirelessly worked with us and the title company. He did all the work for us, and made it personal! We appreciate him and his company for all they did to help us become the owners of our home! -Julie


Jack Hewett was wonderful! He stayed in contact with me via text-which I loved. He's professional and efficient. My realtor was impressed, too! I'd highly recommend him!! -Teresa


Jack was super helpful with my home purchase. He got me the lowest interest that was available and got me one of the best realtors on the market! Any time I had any questions he was a phone call away there wasnt time I had to wait. -Dylan


Was knowledgeable and helpful!! Jack Hewitt made the process simple and painless!! So happy!! -Katie


Jack is great! Made this process the easiest possible. Would recommend him to anyone and will definitely use in the future! -Tim


Jack and his team went above and beyond to fulfill our dreams of becoming first time home owners. We had several speed bumps along the way but with Jack's help we were able to get past them. Couldn't ask for a better person to work with through this process. Definitely will recommend Jack and his team!! -Amy


Jack Hewett you are the man. Jack guided us through the whole home buying process with total ease. Jack, my family is in your debt. You made our dreams come true. -Tray