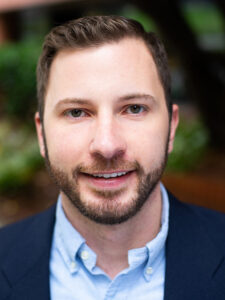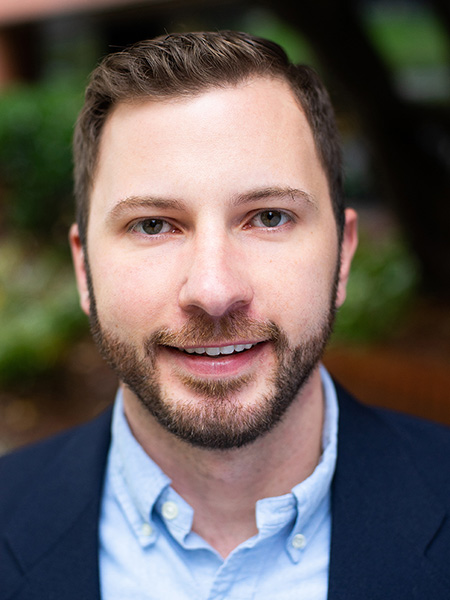 Apply with Evan
Direct: 615-829-7168
Cell: 585-474-9998
NMLS # 1795969
Email: Eenstrom@fcls.com
Originally from the Finger lakes region of New York, Evan moved here from Buffalo and is excited to be living and working in the Nashville area.  He enjoys spending time with family and friends. Evan is motivated, goal oriented and looks forward to guiding you through the loan process. Evan will strive to make sure your experience with First Choice Lending Services is stress-free and a positive one.
Reviews:


This was my first time buying a home, and Evan Enstrom made this experience happen quickly and easily! He is outstanding at what he does. He really took the time to make sure I had what I needed, and I know from working with other lenders they sure did not do that. The Nashville real estate market is not for the faint of heart, and Evan made me feel at ease from start to finish. I recommend using him 110% and will never use another lender again! I'm so impressed. Thank you Evan for everything! I own a home because of you!! -Rachel


I want to say thank you to Evan Enstrom as he went above and beyond to get us the help we needed to close on our forever country home. He was always available for questions and responded quickly with the answers we needed and we are so grateful!!! I would give him 10 🌟 if possible!!! I hope everyone has a wonderful day and wish you the best in all your endeavors. Thankful First Choice in everyway!!! -Tammy


What an amazing experience from start to finish with Evan Enstrom at First Choice Lending. Evan walked us through every step and was always so gracious regarding our many questions. He exemplified nothing but integrity and true professionalism throughout the process. We will definitely recommend Evan to our friends & family. -Tammi


Evan Enstrom at First Choice did a fantastic job handling the mortgage for our new home. It can be a stressful process but he made the process as easy as possible. My wife and I would highly recommend Evan and First Choice as your lender on a home purchase. -Richard


Me and my wife got married this year, and instead of looking for a new home we decided to refinance her home. We wanted to lower our rate, monthly payment and put me onto the mortgage as well. We reached out to Evan Enstorm and he walked us through the entire process. It was a bit different having to do everything virtually. Evan was extremely professional and I recommend that you use him for all of your mortgage needs. Thank you Evan. -Christopher


Evan Enstrom is a very reliable loan officer. He returns my calls in a timely manner and always has wonderful advise for me. I enjoy working with him. -Carlton


Evan Enstrom was really helpful answering ALL my mortgage questions. Start to finish he was responsive & courteous. I highly recommend him. -Collins


Evan Enstrom is the best! He is very professional and goes out of his way to help. He's responsive and will get you qualified and do it timely. -Tammy


Thank you so much Evan, and all your team, for the amazing work you did for us. You all are very good at your jobs and provided us with a smooth process in purchasing our home. You all went above and beyond to get things done, and we appreciate it very much! -Kenny


Evan worked through a lot of bumps in my road to get my deal closed. Never once was he frustrated. Or at least it never showed. 🙂 We had a lot of laughs as well! Thanks for being very engaged in the process my friend. Felt like we knew each other for years. Five Star Mr. Enstrom!!


Thanks for making this confusing process go smoothly Evan! 🙂 -Penelope


Evan was awesome and made the journey of getting a loan a lot easier. -Shannon


Evan really went far and beyond for us! Answered all my questions the entire way! I would do 10 stars if I could! -Jeff


Evan Enstrom has been a pleasure to work with and I look forward to working with him in the future. -Kyle


I've worked with Evan Enstrom on several occasions. He has always kept me in the loop and looked out for the best interests of my clients. He is a brilliant and talented young man who thinks outside the box. I highly recommend him! -Jennifer


Evan Enstrom is awesome, every question we had he answered, even while he was on vacation he was answering our questions either through text or email and kept us informed of what was going on during the process. We really enjoyed working with Evan and would highly recommend him to anyone looking to buy a home. -Rex


Evan was so helpful in helping my fiancé and I purchase our new home. He not only kept us informed every step of the process, but relayed the information to us in such a way that we understood exactly what was needed of us. We went into the process of selecting a loan lender feeling overwhelmed and uneducated, but once we met Evan, those feelings quickly resolved and we were no longer in over our heads! Thank you for making the entire process so smooth and efficient. We appreciate all of your help and highly recommend your services! -Meghan


Evan was very helpful and guided me through the mortgage process. I have and will continue to recommend him. -Matthew


Evan E. was wonderful to work with through out this process. He answered every question I had with haste and diligence. Very happy with how the process turned out. I have recommended him to friends, family and colleagues. Keep up the good work! -Christopher


As a first time home buyer I was anxious about getting a mortgage but Evan guided me along the way making it easy. I love my house and would recommend him to people I know. -Tyler


Evan E. was great to work with. I have since recommended him to friends and family. He answered all of my (many questions) with careful diligence and made my process very easy. -Marcus


Evan was a pleasure to work with. Kept me up to date on every detail which is IDEAL when working with a lender. I look forward to doing business with him in the future! Thanks Evan! -Alisha


Evan is fantastic and a pleasure to work with. I will be using him again with future clients. -Laura


Evan Enstrom is truly a pleasure to work with. My family and I were thrilled with his service, attention to detail, and ability to communicate clearly and concisely regarding the entire process. I would absolutely recommend again and again. Thank you!! -Elizabeth


Evan Enstrom was incredible to work with. He took the time to keep me informed throughout the entire process, all in a pleasant manner. His communication made for a smooth process. It was even more exciting when I locked in a better than expected interest rate and closing costs were below what I had estimated. I highly recommend Evan. His communication and authenticity made for a great experience. -Bryant


Evan was great to work with. He made the loan process easy. Would definitely recommend to a friend. -Ethan


Evan was a pleasure to work with! He took care of everything and made our purchase of a for sale by owner property painless. Will definitely recommend his services. -Kyle


I am a first time home buyer and I had no clue what I was doing but Evan Enstrom answered all of my questions and also did his very best to ensure that I got the best loan rate despite the bumps we had along the way. I am very grateful and would definitely recommend to a friend. -Alexus