Apply with Deborah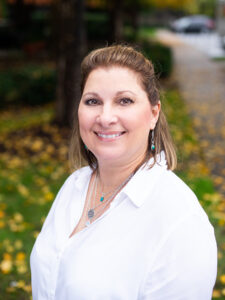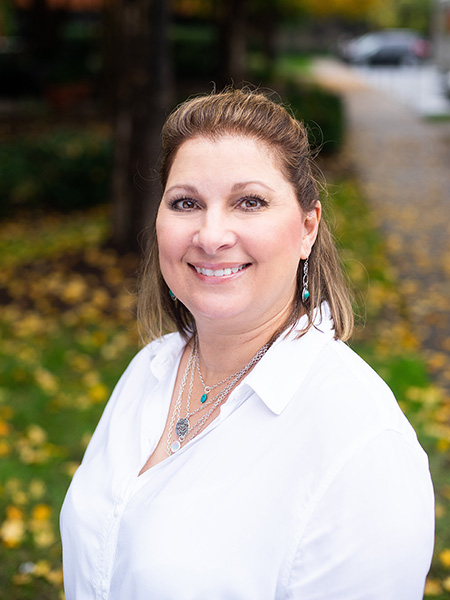 Direct: 615-829-7163
Cell: 615-804-3590
NMLS 1757631
Email: dstephenson@fcls.com
Deborah is native to Upstate New York. She and her two sons have been calling Nashville home since 2004. Deb is an avid tennis player, and enjoys cooking.
Reviews:


I worked with Deb Stephenson when I originally bought this house and she made the process simple and easy to understand and also, got me an outstanding rate. Last year when rates started dropping to unheard of lows, I called Deb again to see what rate she could get me on a refinance. I wasn't disappointed. Deb got me a fantastically low rate mortgage that will save me thousands over the original low rate mortgage. Again, she was knowledgeable and her customer service is impeccable. She got the refi done in record time and now I'm enjoying the savings. Deb is a super professional and I highly recommend her services. -Michael


DEB IS A MIRACLE WORKER!!!! She is kind, honest, and hardworking. I do not have a single bad thing to say about the whole process. I had no time to waste and she got me the best rate in the time needed. She will do her best to ensure no delays and the lowest rate. She knows her business thoroughly and I will trust her advice every time. -Jessica


My wife and I just bought a new home and I would recommend First Choice Lending Services. Buying a home is never without challenges but our loan officer, Deborah Stephenson, went above and beyond to make the experience as easy a possible. She was kind, competent and knowledgeable and kept us on track throughout the process. -P.G.


Deborah Stephenson was an absolute pleasure to work with. She's knowledgeable, responsive, and a good communicator. Highly recommend! -LB


Working with First Choice Lending Services and Deborah Stephenson on our new home purchase in Memphis, TN was an awesome experience. It was our first home purchase, and purchasing a house in the COVID era and a very competitive purchasing market was an intimidating prospect, but Deborah was always available to help us and made the entire process extremely expedient and hassle-free. She was extremely attentive and communicative. If and when the opportunity arrives for our next home purchase, we will absolutely be using the same team again! -William


Deborah Stephenson went above and beyond, got me a great interest rate and was always available if I had a question. Highly recommend! -Tracy


Deborah Stephenson is the best. Deborah's relentless effort made home ownership a reality. Borrower has visa legal status—no problem. Low income—eliminate debts to save the DTI. Need a higher pre-approval letter—somehow finds a way. 3.125% interest rate—Yes! Deborah found creative solutions at every step in the mortgage process. Would highly recommend Deborah and First Choice, especially if you have been turned away by other lenders. -Brian


10/10 will recommend. Deborah Stephenson has been a joy to work with. -Daphane


I had the pleasure of working with Deborah Stephenson and she was very informative and helped explain anything I needed. I am a first time home buyer and Deborah was great to work with — very professional. The entire process was smooth and very fast. She was willing to help whenever needed and kept on top of things to get my paperwork processed in a timely manner. I highly recommend her to anyone I know looking for a mortgage lender. -Wally


Deborah was amazing though this whole process during this whole Covid. Kind, professional & knowledgable. I recommend 100%! -Adriana


Deborah Stephenson made the entire experience run smoothly. She kept us informed on all aspects of the process and was always available to answer questions. If we had to go through this process again (which we hope we never have to) Deborah would be the person we would want to work with us. Deborah represents your company well. Thank you for all your help. -Ernest


Moving to a log home in the mountains has always been a dream of mine until I decided to do it. I searched for months for the perfect place and finally found it. As faith would have it I found Deborah Stephensen. I couldn't imagine using anyone else when buying a home. Deborah is always quick to respond to emails, texts and calls. No matter if it's the weekend or after business hours. Always has a great attitude and very knowledgeable. I never doubted her for a second and I am truly blessed to have found her. Bottom line is she cares, and that is a quality everyone wants. I hope others will reach out to her and you will see for yourself. You will be glad you did. -Anthony


Great experience with Deborah Stephenson! She is very professional, dedicated and extremely hard working!! -Jill


Deborah is caring, compassionate with a tenacious work ethic. Extremely personable and seems to have a passion for helping people, she will pull out all the stops making the whole process painless for you and your family. Deborah is very thorough and makes herself readably available to you for any reason. She takes a stressful situation and turns it into a very pleasant adventure. If you would like an easy/stress free home buying experience I recommend using Deborah Stephenson and her team. -Heidi


The process of selling and buying a home is a very emotional one Deb Stephenson was awesome at keeping things real and level. She heard my concerns and explained each step thoroughly to me. Having the correct information and being able to trust Deb was the key I needed for a smooth transaction, thanks so much Deb! I am confident recommending Deb to anyone going through this Roller coaster process! -Michele


Deborah is highly dedicated to the mortgage business. She goes above and beyond what a lender does for her customers, including working outside typical business hours to meet her clients needs. I highly recommend her services. You will not be disappointed. -Shellean


I highly recommend Deb!! She treated me more like a family member than a client. She is a hard worker and really took the time to listen and help me through the process. -Tamara


Deborah Stephenson was extremely helpful and knowledgeable and took the time and care to make it a smooth and easy experience. I will be confident in making future referrals to Deborah Stephenson and first choice lending. -Maya


Buying a home can be very stressful. Deborah makes things very easy. She is very knowledgeable and truly a professional. Definitely will go the extra mile for you! You are in good hands with Deborah! -Denise


Deborah with First Choice Lending went above and beyond the call of duty to assist me in purchasing a home. She personally made sure that every detail was covered. I'm thankful for her help during a stressful transition! -Natasha


Deb is by far the best. She stays on top of communication and makes each and every client feel like they are the number one priority. -Ryan


Deborah is AMAZING!!! Talk about upfront and consistent communication, personable, EXTREMELY knowledgeable, and just a great soul. Thank you Deborah for simply being YOU!!! -Jason


I recently started working with Deborah as an Insurance agent assisting clients at First Choice Lending. Deborah and I hit it off right from the start. She is a true professional in all aspects of the home buying process. I really love her dedication, commitment and her shoot for the stars motivation. Deborah is extremely focused on the clients needs, goals and timelines. Looking forward to doing great things with Deborah and First Choice. Highly Recommend her for all your home loan needs!! -Scot


Deborah Stephenson is terrific to work with! I feel confident referring my buyer clients to her because I know she will respond quickly and honestly and work hard to get them the best home loan for their needs. -Amanda


First-time home buyer here. Deborah Stephenson with First Choice Lending was amazing! I reached out to a bunch of lenders through lending tree, and she was the only one to introduce herself with a text. This was important given the sheer volume of phone calls I was receiving. She was extremely nice, listened to my situation, and took the time to explain to me the loan process. She was ALWAYS available if I needed her, either text or call, even later at night which was extremely helpful. She even provided me a short notice (within hours) pre-approval so that I could place an offer on a house that was already considering another offer. She is fantastic and I would recommend her as a loan officer to anyone! -Brandon


Deborah Stephenson was awesome, she does understands this is a stressful process, and she walks you slowly through this process. Always been helpful. Thank you Deborah. -Ramy


Deborah Stephenson with First Choice Lending Services was amazing to work with. I travel for work ALOT and she was always available to answer any emailed question that I had during the process of not only finding my house, but getting through the closing process. You can't go wrong with Deborah. -MJ


Deborah Stephenson and her team at First Choice lending worked tirelessly to get me in my new home with no money down, and no closing cost and with payments alot cheaper than renting. Hats off to Ms. Stepenson and all that helped me. -Don


We will be closing on our new house tomorrow. We worked with Deborah at First Choice and she was amazing. We are very happy and will definitely recommend her. -Candy and Jack


Deborah Stephenson was very pleasant working with. Deborah and Steve Simpler not only pulled a rabbit out of a hat for us to make settlement but they were very patient and professional. What really made me felt good was after settlement Deborah call us and was very excited for Arlene and I. It was like we were friends for years. Cant thank Steve enough for what he did. Me personally I would have given up. Deborah and Steve hung in there to the bitter end and I couldn't thank them enough. -Anthony


Phenomenal experience! They made being a first time home buyer very easy. They were detailed in their work, and they were patient with me whenever I had questions about anything. I am very thankful! 10/10 would recommend! If you get a chance to work with Deborah Stephenson, you will be taken care as if you were family, but everyone on the team was great! -Loghan