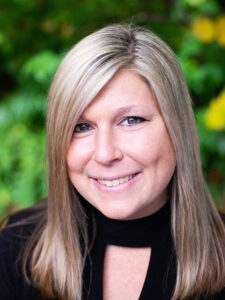 Apply with Amanda
Direct: 865-392-4177
Cell: 865-243-5919
NMLS # 70715
Email: amize@fcls.com
First Choice Lending Services LLC has been highly successful since its creation and has enjoyed tremendous growth. This is mostly due to two things: the quality of the employees working at First Choice, and the company's business priorities.
Amanda Mize, like the rest of her coworkers, is a hardworking and dedicated agent, with a talent for thinking outside the box. This last quality is especially important for any employee of First Choice, as the organization prizes staff members who can come up with creative solutions for client problems. First Choice lending offers FHA loans, home construction loans, reverse mortgages, and more. Where they differ is in their dedication to personalizing loan products to best fit each customer's needs.
Amanda Mize has a creative mind that can come up with solutions to overcome her client's obstacles. One of her central strengths is her ability to connect with customers, understanding exactly what they need and how best to help them with their loan or mortgage.
Reviews:


I wholeheartedly recommend Amanda. She did a great job on our loan with professional service. She is very helpful, kind, and went out of her way to make sure everything was taken care of. – Crissy


Amanda handled and closed our VA loan in less than 3 weeks, with practically no work on our end!! It was as painless as could possibly be – she handled everything quickly, efficiently and professionally. Highly recommended!!! – Jennifer L.


Amanda is wonderful and very good at what she does. She made this process easy and worry free. I highly recommend Amanda. – Lynne


I can't say enough about Amanda! Always available with a wealth of experience and willing to go the extra mile to make sure things are done on time. You won't find a more helpful, and extremely knowledgeable lender than Amanda. She quickly ran numbers on every house we were interested in. Any question we had, she answered right away. When it came time to buy and we needed to close sooner than normal, she pulled it off so smoothly! I could go on and on, we were so happy working with her! Thank you! – Debbie K.


If it wasn't for Amanda, I don't know if we would have made it through this process. She constantly was there for us at any time and answered any questions we had. She was our rock when we felt hopeless. It was because of her that we now live in our dream home. Thank you Amanda, for your continued support and friendship. – Elisha H


Buying a home again was a difficult decision for me. I applied online and Amanda reached out. We almost purchased a place that was less than optimal. Amanda and I discussed my options and we are now in the perfect home. I have a history in the business and I must say that Amanda is a first class professional. There was no doubt she was on our side. She kept me updated throughout the process and explained things when they weren't clear. Closing day she was on with the title company and wouldn't let them go till they got it right. I could go on and on about how awesome she was. She will be the lender I recommend to my family and if I ever do this again she will be my first call. Thank you. – Sherry W


I just wanted to thank Amanda for her dedication and hard work on my loan closing. She was on top of my loan process every step of the way. I can say with the utmost sincerity that I have never dealt with a loan officer of her caliber. This was my sixth home purchase and in comparison to all of the others, working with Amanda was the best. – Brenda S


It was amazing working with Amanda for our home loan. Amanda was able to answer any questions that My wife or I had at any time. Amanda was a very hard worker and always got everything on time. I would definitely recommend Amanda! -Austin C


I just recently refinanced my condo and Amanda Mize was my girl who got me exactly what I wanted with my payment and with a good sum of money back highly highly recommend. -Marlon


I wouldn't have wanted to experience purchasing my first home without Amanda Mize! This process can be very scary, but I'm thankful I had Amanda to ease my first home owner anxiety. She was very thorough with all my questions and went out of her way to make sure I understood everything. I will definitely be recommending! -Olivia


We got to work with Amanda while purchasing our home which I found can be very stressful at times but thnx to Amanda..Brennon & the others on the team..by keeping us totally in the loop at every stage of the process & being at the ready at all times to answer our questions.. Thank you so much. -Tracy & Jim G.


We worked with Amanda Mize and I couldn't have chosen a better person to help us with this transition! -Ashley


Amanda is the BEST…SHE HELD US TOGETHER big time… Brennon was also great, he was on top of it all…1st Choice Lending was a real gift to us and we highly recommend them to everyone..ty all -Jim & Tracy


Amanda was the BEST. Buying a house is a PROCESS and she was there every step of the way. Couldn't recommend her and First Choice Lending more! -Erin


Brannon, Amanda and Steve provided excellent support and service throughout our mortgage process. Even over the Christmas and New Years holidays their support was seamless. They provided clear, detailed instructions for any part of the process that we had to execute, and they performed their part in an excellent, professional and personable manner, meeting every one of their schedule promises. We closed on our original schedule date. We're very happy with the service we received and would use First Choice again. We'll recommend them to any home buyers we know. -Andrew


Great service, and was very happy with the communication. We are closing on a house soon, and am happy with the explanations. -Kathleen


Amanda was amazing to work with! She made the whole process smooth and stress free! -Ashley


Would we recommended First Choice Lending? Absolutely and without hesitation! We were well pleased with every aspect of our experience with them. Amanda and Brannon worked seamlessly from start to finish, taking meticulous care of us. Each and every member of their team with whom we had contact went above and beyond. They promptly returned calls/email/texts, followed up thoroughly on all details and expedited a process that usually takes much longer. In addition to the outstanding service we received, we found them to be friendly and super easy to relate to. Outstanding! -Angela